B&B Spoilers: Will Steffy And Finn Survive?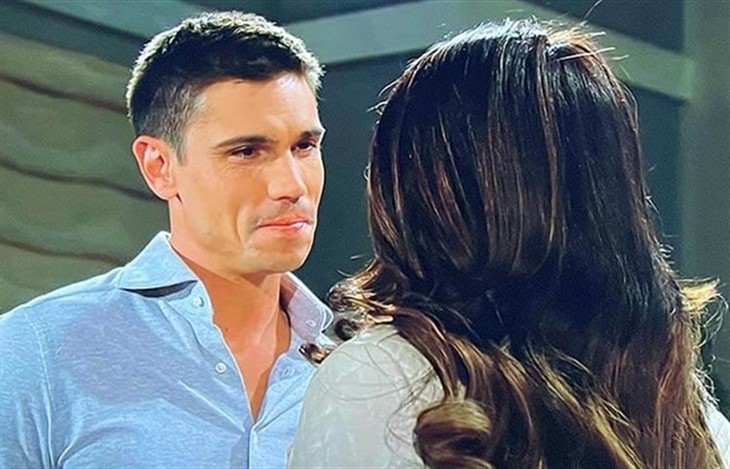 The Bold and the Beautiful (B&B) spoilers for Tuesday, April 5, 2022, reveal a shocker for all when Deacon Sharpe is put in charge of making sure two people live.
The Bold And The Beautiful Spoilers – A Gruesome Scene Indeed
Deacon (Sean Kanan) couldn't believe his eyes when he walked outside to take out Il Giordano's garbage and found Steffy Forrester Finn (Jacqueline MacInnes Wood) and John 'Finn' Finnegan (Tanner Novlan) in a pool of their own blood. He called 911 immediately and now it's a matter of life and death now as he is not sure if Steffy and Finn are going to make it and neither is anyone else. Does Bridget Forrester try to save them?
One thing Deacon does know is that Sheila Carter (Kimberlin Brown) had to have something to do with this. After all, he is the person who knows her best these days and her obsession was starting to scare him. Did she really do something so unhinged and is it safe for him to tell anyone about it?
B&B Spoilers – Sheila Carter Is Losing Her Mind
Speaking of Sheila Carter, she is more out of her mind than ever. She's done some pretty insane things over the decades but shooting one of her own children was definitely not one of those things. She doesn't know what to do next because everything got so out of control that she just couldn't help herself. She had to shoot because she knew this was Steffy's fault and not hers.
But what now? She tried to make sure it looked like Steffy and Finn were mugged but someone is bound to figure out exactly what she did and it won't look good for her. She has to find a way to cover for herself and find a way to learn if Finn will pull through. However, she has to do it from afar because she will not be locked up in jail when it's Steffy Forrester who did this to her. But who can she get to help her when she doesn't have one friend left in the entire world?
Is this the end of this Sheila's stint? Will Steffy end up comatose until Jacqueline MacInnes Wood comes back from maternity leave? Stay tuned to The Bold and the Beautiful weekdays to find out.