Anna Duggar Surprises Fans In YouTube Video Amid Josh Duggar Backlash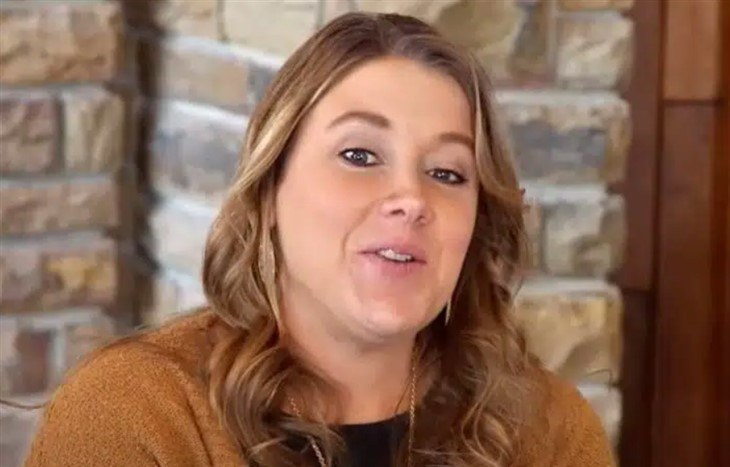 Anna Duggar has stayed out of the public spotlight amid her husband Josh Duggar's backlash. And her heartbreak over his child pornography guilty verdict reportedly continues. But Anna just surprised fans with a recent YouTube video appearance. 
Find out which family member filmed Anna at a Duggar family gathering. And see what surprised fans the most about the appearance of Josh's wife in her rare social media appearance. Plus: Check out the video to catch some very sweet Duggar family moments!
Josh Duggar's Wife Anna Duggar Surprises Fans In Rare Video Appearance
Ever since Josh's guilty verdict on child pornography charges, his wife Anna Duggar has remained away from the public spotlight, per the Sun. But the opportunity to socialize with family apparently broke through her desire to keep undercover. As a result, Anna appears in a new YouTube video shared by Jessa Duggar. And her title sums up the reason for the gathering: "Duggar Family Annual Ugly Sweater Party"!
As shown in the video below, Jessa and her husband Ben Seewald truly enjoyed the fun theme for their party. And the two sweetly shared their joy in those ugly sweaters with all the family, including Josh's wife Anna. Check out the video to see Anna smiling and laughing. 
"What time is it?" Jessa jokingly questions Ben to open the video. "Time for the ugly sweater party," beams Ben in response. And the family gathers together for holiday fun, gifts, and of course ugly sweater admiration! But fans paid the most attention to seeing Anna enjoying herself in the rare video appearance. 
Several commented about Anna and her kids. For instance, one wrote, "I just love seeing Anna's children being happy and it's comforting to know that they are always being cared for by loving family." But others participated in the ongoing backlash in the wake of Josh's guilty verdict. "Is it just me or does the whole family look happier with Josh in jail?" questioned another follower. 
Anna Duggar In Touch With Husband Josh Duggar Behind Bars?!
Ever since Josh got locked up in the wake of his child porn guilty verdict, his ultimate future remains unknown. But the former "19 Kids And Counting" star could face up to two decades in prison for each count against him. As a result, Anna has focused on staying in touch with her husband through calls. 
Thus far, Anna has called Josh 39 times, with five calls on Christmas Eve. Josh's wife has spent just under half an hour per call, on average. But on New Year's Day, Anna devoted more than 40 minutes to talking with her husband. In contrast, none of Josh's sisters has attempted to call him. 
But Josh's mother, Michelle Duggar, and father, Jim Bob Duggar, have talked with their son. In addition, Josh has reached out via phone to Jed Duggar, Justin Duggar's in-law's Robert and Hilary Spivey, David Waller, and his attorney Travis Story. However, no one, including Anna, can visit Josh in person.
What does the future hold for Anna, given the possibility that Josh could remain in prison for years? Tell us your predictions. And then check back on our site for more Duggar family news.