90 Day Fiancé Star Thaís Opens Up On How Patrick Treated Infertility
Many 90 Day Fiancé fans wonder how Patrick Mendes dealt with his low sperm count, so now Thaís has opened up.
After 90 Day Fiancé star and weightlifter Patrick Mendes, 33, used too many performance-enhancing drugs, he and Thaís struggled to get pregnant. However, now we know Thaís, 26, is pregnant with their first child, and fans are wondering how Patrick resolved his low sperm count issues. As fans kept on asking, Thaís has finally opened up on the issue.
90 Day Fiancé stars Thaís Ramone and Patrick Mendes
Fans first met Thaís Ramone and her husband, Patrick Mendes, in season 9 of 90 Day Fiancé. While at first, the couple struggled to have a baby, finally Thaís is pregnant. Now we know how they did it!
Meanwhile, the couple's relationship started after they met on the dating app Tinder and fell in love. Since that time, the couple starred on the TLC reality show, which revealed Thaís moving to the US to form a family with Patrick. The couple went through a few challenges on the show, including Patrick's brother, John, who was living with them. However, they did make it work and moved into a new place. Within the last few months, Thaís and Patrick happily became pregnant.
Fans likely know that Patrick is a former weightlifter who spent a lot of time in the gym. However, in his early training days, he took performance-enhancing drugs to boost his lifting power. Regrettably, the drugs ended up destroying his training career, along with the capability to father a child.
Patrick briefly opened up during season 9 about his infertility problems and how Thaís learned about the issue almost a year after their meeting. As both 90 Day Fiancé stars were keen to have a baby, they opted for a very special treatment. Meanwhile, that treatment did eventually work, surprising the loving couple.
Thaís explained how the treatment worked
As many 90 Day Fiancé fans are keen to know how Thaís became pregnant, she has finally opened up about Patrick's treatment. In fact, she shared what her husband did to cure his low sperm count.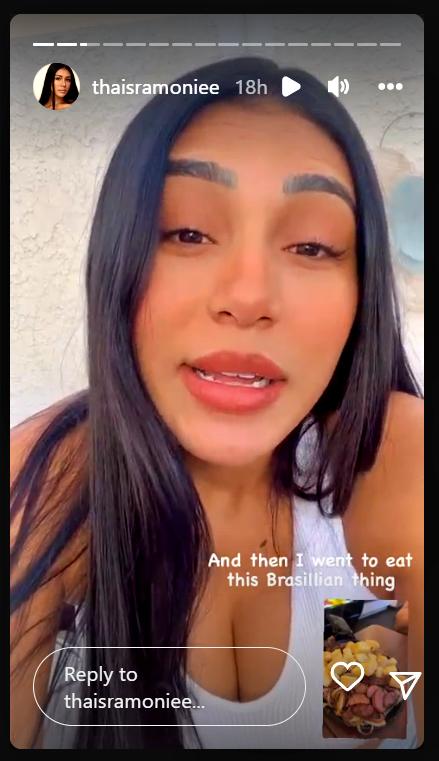 In a recent Instagram Story, the Brazilian beauty shared a link to MarekHealth.com, asking fans to click on it for information. The website explained the treatment Patrick underwent and what he took to solve the low sperm count problem. Thaís said the link leads to "Patrick's doctor and ALL infertility that he got." The TLC reality star confirmed that anyone interested in the treatment can seek this anywhere in the US and Canada.
Marek Health targets bodybuilders and powerlifters and claims that people can reach "their full potential mentally and physically" by doing the same treatment as Patrick. Meanwhile, the future dad's comprehensive lab and analysis included hormonal diagnostic labs to check bio-markers. It also included a video call lab session and solutions that can result in metabolic boost and increased libido.
Once again, we congratulate 90 Day Fiancé stars Thaís and Patrick on their pregnancy with their future baby girl.