90 Day Fiance Spoilers: Jasmine Pineda's Newest Online Promotions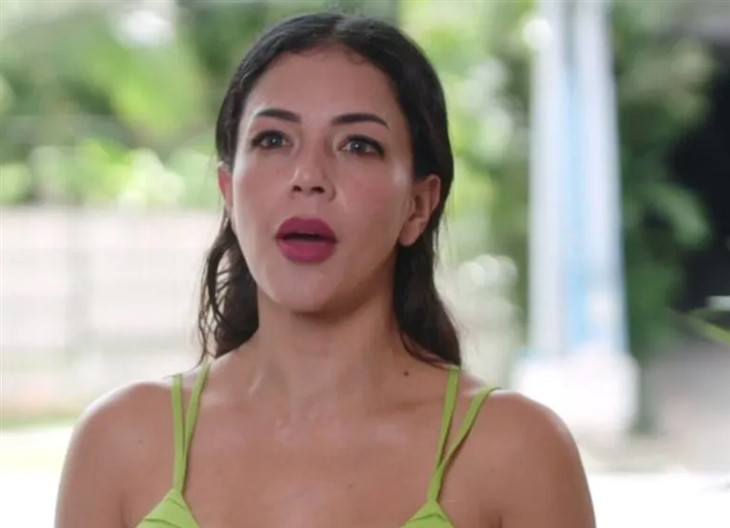 90 Day Fiance spoilers reveal that some of Jasmine Pineda's fans are concerned about the type of products that she is advertising online. Jasmine has told her fans about how she is a vegan and her health and weight are very important to her. She has also had a lot of plastic surgeries and this is why fans are concerned.
90 Day Fiancé

Spoilers – What Is She Selling?

Many 90 Day Fiance cast members find themselves advertising for products online to make some extra money. These products may not be the ones that they use themselves and this is why fans are calling out Jasmine on Instagram. It looks as if the newest product that Jasmine is selling is for a waist training company. This is a very controversial product and her followers were pretty shocked to see that this was what she wanted to promote on her Instagram account.

In Jasmine's Story, she told fans that with this waist trainer, she had lost a few inches off of her waist. Many of her followers weren't sure that she was using it for herself and that she was only reading a script from the company. She also told her fans that she wears it every night while she is sleeping, but many of her followers think that she is lying about this since she is so slim already. Why would she need to use this waist trainer?
90 Day Fiancé

Spoilers – Other 90 Day Fiance Advertisements

There have been plenty of other 90 Day Fiance cast members who have shared ads from companies on their social media accounts. Most of these products that are being shared are from weight loss companies and there have been a lot of skeptics about them all. Angela Deem is one that shared advertisements for a weight loss tea even after she had weight loss surgery.

90 Day Fiance cast members, like everyone else, need to make extra money and it seems as if this is one way that they can do it. We will have to continue to follow them to see what they sell next.

Be sure to catch up on everything happening with 90 Day Fiance right now. Come back here often for 90 Day Fiance spoilers, news, and updates.