90 Day Fiance: Are Anna Campisi's Sons Jealous Of Gokhan?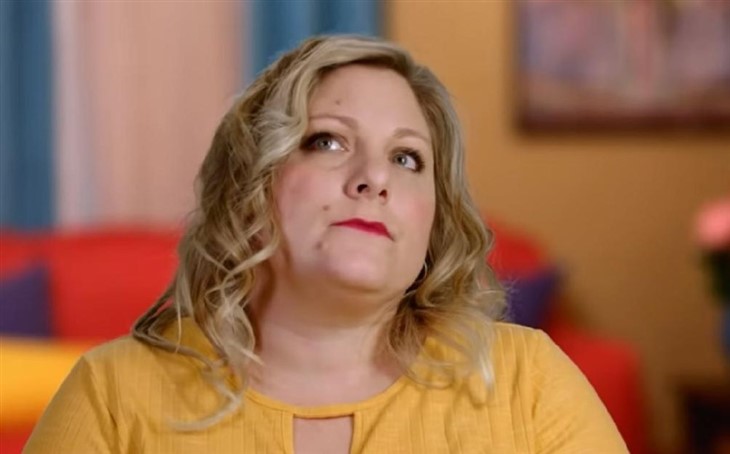 90 Day Fiance stars Anna Campisi and Mursel Mistanoglu hardly seemed like the ideal couple when TLC fans first met them. He came from Turkey and could barely speak English. And, the only common bond that they shared was beekeeping. However, things worked out and now they have an adorable little boy named Gokhan. But are her other three sons jealous of all the time they dedicate to the newcomer? Read on to find out.
90 Day Fiancé

Spoilers – Anna Campisi's Sons Didn't Like Mursel

Anna Campisi already had three sons from a previous relationship when Mursel arrived in her life. Actually, some fans thought they were really horrid to their mom as Joey, Leo, and Gino rejected Mursel. Fortunately, Leo seemed to soften his attitude first. Now that he's nine years old, it seems that Mursel won him over by stepping up and being a good dad. However, the other two sons don't appear in their mom's posts. So, fans are not sure if they also changed their minds about Mursel.

90 Day Fiance fans see much more about Gokhan than Anna's three other boys. Once, they saw that Leo posed for a photo with his half-brother, but mostly, it's all about Gokhan. This weekend, Anna shared more clips of her baby boy. If you don't know, they welcomed their son via surrogate and she had to go to Ukraine to fetch him. So, is that making the other kids feel left out and jealous?
90 Day Fiancé

Spoilers – Dancing Baby Gokhan Appears With His Dad

Almost since the day that baby Gokhan could support his own neck, Mursel had played at dancing with his son. Often, he puts him on his lap and bounces him up and down. Actually, the cute kid seems to enjoy the dancing session as as he smiles a lot. Mind you, some fans worry that he's still too young to bounce around like that. Clearly, Mursel Mistanoglu is having a blast now that he has his own son.
Lots of TLC fans love to see the clips of Gokhan dancing and comments rolled in like this one: "😍😍😍 such a great dad! Hope to find someone like that someday!" Of course, plenty of comments contain the word, "cute." 
However, other 90 Day Fiance fans wonder if the other sons feel a bit neglected with the huge focus on the baby. One of them asked,
"

Do your other sons think that they're being neglected from the attention your new baby is getting?"
90 Day Fiancé

Spoilers – Other Sons Are Fine With The Baby?

The 90 Day Fiance star assured the fan that the three older boys don't feel jealous or neglected at all. In fact, she said, "no, they get a lot of attention too. I just don't post it, due to them asking me not to"

Check back with us often for everything happening with the TLC cast. Remember to come back here for more 90 Day Fiance spoilers, news, and updates.