Days Of Our Lives (DOOL) Comings and Goings: Cady McClain Out – Jennifer Horton Leaving Salem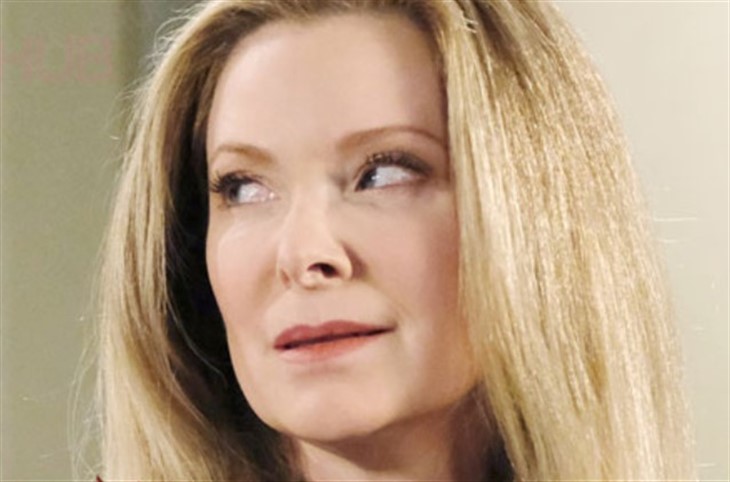 Days of Our Lives (DOOL) spoilers suggest that Cady McClain's time in Salem is up. According to the February 22, 2021 issue of Soap Opera Digest, McClain's last appearance is scheduled for February 17th.
Days Of Our Lives Spoilers  – Cady McClain Temporarily Replaced Melissa Reeves
Several months again Days of Our Lives, Cady McClain joined the cast to replace Melissa Reeves as Jennifer Horton. AMC fans were thrilled to see the actress even for a short time after Reeves announced her departure. Recently, with the talk of the reboot of All My Children in prime time, fans hope that McClain would reprise her role as Dixie Clooney. However, it seems that Jennifer will exit by going to Boston to handle her mother's affairs after her untimely death in Salem this week. Of course, McClain and husband Jon Linstrom made history during this epidemic by Jon doing a stand-in for Matt Ashford who plays Jennifer's husband Jack Deveraux.
DOOL Spoilers – Will Melissa Reeves Return?
It is unclear at present when or if Reeves is ready to return to the role of Jennifer after this Covid -19 hiatus. Reeves has held the role of Jennifer on Days of Our Lives for 35 years and although fans have warmed up to McClain, some fans still hope to see her return. With Covid concerns still being an issue, it is hard to say if she will return anytime soon. Unfortunately, this could mean another separation for Jack and Jennifer as he supports his newfound daughter Gwen Rizczech (Emily O'Brien) after her mother's death. Jack and Jennifer have managed to work through every issue they have come across including affairs, surely they will eventually get past this as well.
Days Of Our Lives Spoilers – What Are Cady McClain's Last Scenes?
Days of Our Lives writers have, of course, planned a funeral for Laura Horton (Jaime Lyn Bauer) in Salem with her family. However, these are also the last scenes that McClain has on the show as well. After the funeral is over, Jennifer will need to get away. Someone also has to handle closing Laura's apartment in Boston and clearing out her office as well. Jennifer will feel satisfied that her daughter will be fine now that she's moving home with her husband and children.
Jennifer will likely also give Jack a lecture on protecting their daughter from Gwen and her antics. Jennifer will also have a hard time dealing with the fact that her mother died in Gwen's room and Gwen still isn't paying for anything. Jennifer's exit may be longer than fans hope. However, there is always the question of whether or not Laura will remain dead as well. After all, Dr. Rolf (William Utay) may work his magic and save her like he has so many other Salem residents.
It has been a joy having Cady fill in as Jennifer and we, of course, wish her well in her future endeavors and hope to see her again soon.
Be sure to catch up on everything happening with Days right now. Come back here often for Days Of Our Lives spoilers, news, and updates.