90 Day Fiancé Spoilers: Paul Staehle Asking For Prayers For Karine – The Reason Why!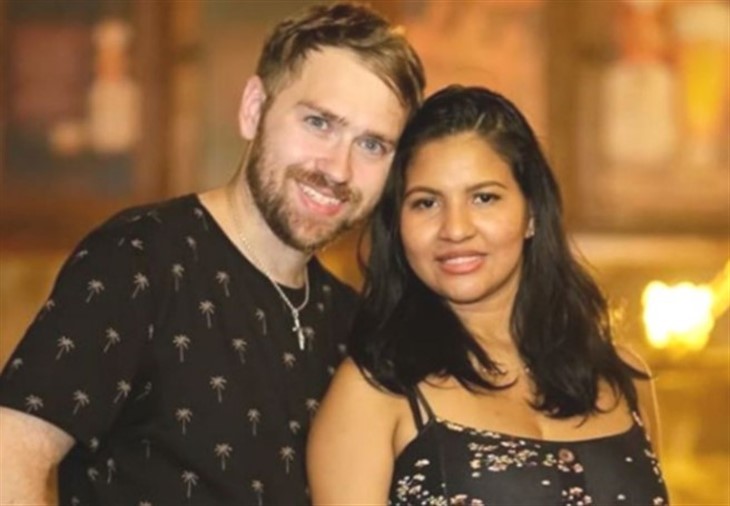 90 Day Fiancé spoilers and updates reveal why Paul Staehle is asking his fans to send prayers to his wife, Karine Staehle? It seems that they are expecting their new baby this month and some fans think that she could already be in labor! It looks like Paul arranged for a home birth and is waiting for the medical team to arrive. He just hopes that they get there in time.
TLC 90 Day Fiancé Updates – Karine Is In Pain
Paul made an Instagram post that read, "Karine asked me to post that she is feeling pain and wants prayers. She is afraid Ethan is coming early. She is surrounded here with her loving family and myself. She insisted I post and ask for prayers. Karine is extremely religious. Her mother is helping me make sure she is ok. We have messaged her doctor and await a response."
If you have followed Paul and Karine's love story, you know that Paul does have a tendency to overreact at times and many of his fans told him to calm down a little but because there is no need for him to be so nervous. Many fans said that he is turning this into a very dramatic moment that he really doesn't need to do. As we all know, he loves drama!
TLC 90 Day Fiancé Spoilers – Fans Gave Advice
Many of his female 90 Day Fiancé fans told him that this is natural and he is just trying to get more attention and stay relevant. Other fans said that one week isn't that big of a deal and he shouldn't be worried. His fans do hope that Karine's birth goes well and that Ethan is happy and healthy.
For now, we will just have to wait and see what happens next with Karine's labor. Most fans did think that the couple has nothing to worry about and Paul's stress will just cause the family to worry even more and that is just not worth it in the long run. We will continue to keep an eye on Paul and Karine and monitor what is going on with her and the baby. You can follow them too on their Instagram accounts.
Be sure to catch up on everything happening with 90 Day Fiancé right now. Come back here often for 90 Day Fiancé spoilers, news, and updates.