90 Day Fiancé Spoilers: Jenny Slatten In Goa Standing By Her Man, Sumit Singh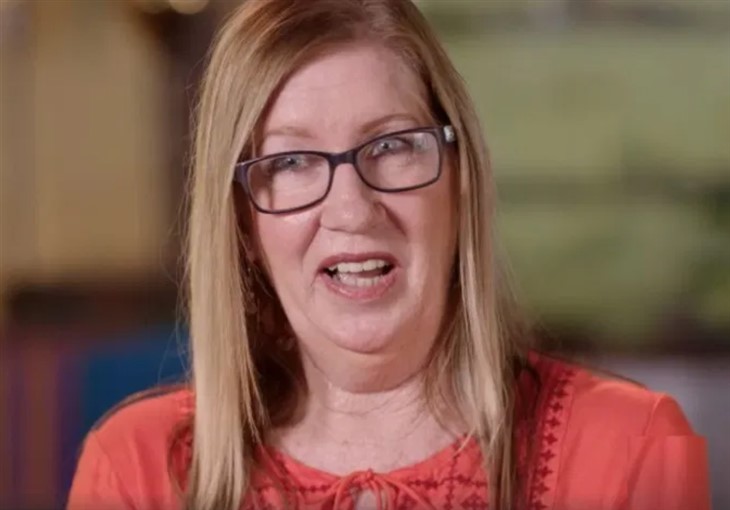 90 Day Fiancé spoilers reveal that in Goa, India Jenny Slatten and Sumit Singh haven't had it easy on their journey to find love with each other. Jenny has given up her whole life in America to be with the love of her life. Regardless of their almost 30 year-old age difference, the two are smitten with each other and planned to wed.
The only thing that could have stopped Jenny and Sumit were his parents. When Sumit told his parents that he was going to marry Jenny, his mother actually went so far as to threaten to commit suicide.
TLC 90 Day Fiancé Spoilers –  The Other Way Spoilers – Sumit Singh Defeated
90 Day Fiancé: The Other Way Spoilers reveal that Sumit cancelled the ring ceremony for fear that his mother would kill herself and Jenny was threatening to go back home to America, bidding their dreams of an Arya Samaj wedding goodbye. Aside from 90 Day Fiancé: The Other Way cast member Jenny felt insulted when Sumit's dad, Anil, said "We also expect the wife of Sumit should be good looking — Sumit was also shocked to see Jenny. The age of Jenny. Sumit, when he saw her first time, he was shocked." Poor Jenny felt hurt ny both Sumit and his parents, but later, Sumit explained that his father said what he did in the wrong context, that it is not what he meant.
What Does The Future Hold For Jenny Slatten And Sumit Singh
90 Day Fiancé: The Other Way Spoilers reveal that this past Christmas, Jenny was ecstatic to settle for a promise ring and Sumit vowing to find a way for her to legally stay in India with him. The happy couple have been posting photos on social media at New Years when they toasted, "cheers to all the struggles we have to face in the future." In the meantime, Jenny continues to be successful at filing extensions on her Visa because of the pandemic and is, in her words, "living my best life," in India with Sumit.
90 Day Fiancé Spoilers – The Other Way Spoilers – Jenny Slatten Glowing In Goa
Keeping fans updated on social media, Jenny posts a photo of herself walking across a small bridge, her "tropical paradise" in GOA. The grandmother of four is glowing and looks stunning in a long flowing dress. One thing is for sure from the look on Jenny's face, she is happy and standing by her man in India.
What are your thoughts on Jenny & Sumit? Do you think they will eventually have their happily ever after?
Stay tuned to 90 Day Fiancé on TLC, and keep checking here frequently for all the latest news, updates, and gossip about all your fave 90 Day Fiancé shows spinoffs and stars!