The Young and the Restless Spoilers: Will the Las Vegas Secret End Adam and Chelsea's Reunion?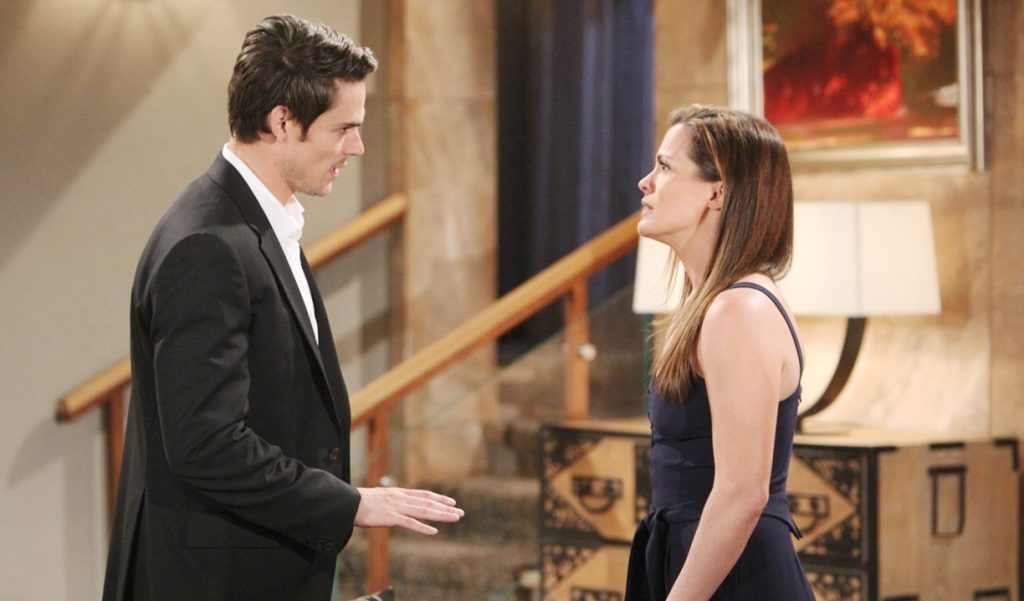 The Young and the Restless spoilers indicate that Adam Newman (Mark Grossman) and Chelsea Lawson's (Melissa Claire Egan) reunion may be short-lived.
Chadam fans were ecstatic when Chelsea and Nick Newman (Joshua Morrow) broke up, and she got back together with Adam. While fans are celebrating this momentous occasion, other Genoa City residents aren't happy with the couple's reunion.
The Young and the Restless Spoilers: Chloe Warns Chelsea
Chloe Mitchell (Elizabeth Hendrickson) has warned her friend about how Adam hasn't changed. The Newman family has even been judgmental and blasted Chelsea for breaking Nick's heart. Even Nick believes that Adam and Chelsea's reunion isn't going to end well.
So is Nick right? Will Adam and Chelsea's reunion be short-lived?
The couple is committed to making things work this time. They want to be a family again with their son Connor Newman (Judah Mackey). While Chelsea is happy to be with Adam, she's still taking it one step at a time with him. As for Adam, he's promised that he's changing for the better and that Chelsea will never lose him again.
However, Chelsea and Adam could be saying goodbye to each other very soon.
Even though Adam vowed he's a change man, he's still keeping secrets from Chelsea. The biggest secret he's keeping is what happened in Las Vegas with Chance Chancellor (Donny Boaz).
Y&R Spoilers: The Secret Will Come Out
The Young and the Restless Spoilers Thursday, January 16: Sharon Prepares for Chemo & Surgery, Confesses to Nick – Lily Worries About Billy https://t.co/NBlJtLiEQv pic.twitter.com/PPP2SFfzCF

— SOS/CTS/HH (@SoapOperaSpy) January 16, 2020
Viewers don't know what happened in Sin City, but whatever did occur had to be big because Adam and Chance want to keep it a secret. Adam has warned Chance he doesn't want to talk about the incident. Adam has even contacted a mysterious woman and promised to keep paying the money in order for her silence.
Adam obviously doesn't want the secret getting out, and if it does it could destroy his family. However, Phyllis Summers (Michelle Stafford) continues to snoop around for information about Adam and Chance's time in Vegas. Phyllis wants to get even with her rivals Adam and Chelsea, and what better way than revealing the Vegas incident.
Eventually, the secret about Vegas is going to come to light. Whether Phyllis reveals it or someone else remains to be seen, but when the secret's exposed it could lead to the end of Adam and Chelsea.
She'll be furious at him for keeping a secret and feel that she can't trust him. This will make her question if he really can change and whether she should forgive him.
Do you think the Vegas secret will ruin Adam and Chelsea's reunion?
Soap Opera Spy is a leading source for everything linked to The Young and the Restless. Check back regularly for Y&R spoilers and news!