'The Young And The Restless' Spoilers: Adam's Memories Redeem Him – Not Responsible For Delia Death?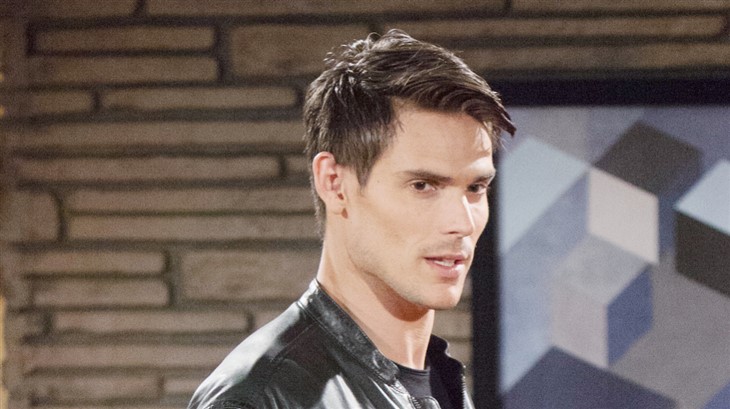 The Young and the Restless spoilers document that Adam Newman (Mark Grossman) has been painted as the bad guy for years. But his current efforts to reach apparently blocked memories of a traumatic childhood event in Kansas is also linked to one of Y&R's most enduring mysteries.
Everyone, including Adam, remains convinced that he is responsible for accidentally hitting Delia Abbott (as then played by Sophie Pollono) on a dark road on the outskirts of Genoa City, Wisconsin, in the fall of 2013. That specific event strongly shaped perception of Adam and his own persona.
The Young And The Restless Spoilers – Guilty Of Less Than Three Deaths?
Adam has acknowledged killing a man in Las Vegas, Nevada. Chance Chancellor (Donny Boaz) says that act saved his own life and that Adam was also protecting himself.
So, Adam killed at least one person, by his own accord. But he has no recollection of the other two deaths, Delia's and A.J. Montalvo's (no actor's name known for this role), which is how they are connected.
Y&R Spoilers – The Villain Of Villains
Dedicated soap opera fans know that new storylines can serve as gateways. Why not have Adam's quest to learn what really happened on the farm in Kansas also be linked to when he entered the darkest period of his life?
This villain of villains will remain exactly that unless the open-ended storyline, where he is said to have killed Delia, is readdressed. Yes, it has been referenced on many occasions through the years, but this specific plot point hasn't actually been closed. There is no definitive proof that he killed Delia, as the remnants of her clothes found in his vehicle's wheel wells represent circumstantial evidence.
The Young And The Restless Spoilers – A.J. Montalvo Died Accidentally?
Viewers will soon learn if Adam actually pushed A.J. off a barn loft, which supposedly led to his death. It could be true that Adam was acting in defense of his mother. But that wouldn't be a crime, even considering his age at the time.
As Victor Newman (Eric Braeden) has said, Adam's mind has actually been protecting him from living with the pain of the situation. But it's very curious that Adam has no recollection of what would have been such a life-altering event.
The Young And The Restless Spoilers: Tuesday, August 25 – Phyllis Tests "Escape Club" – Genoa City Women Indulge In A Night To Rememberhttps://t.co/TNBiOsTtWB

— SOS/CTS/HH (@SoapOperaSpy) August 25, 2020
Possibly Hope Wilson (Signy Coleman) unknowingly caused the fall and Adam happened upon the event. Alternatively and in considering A.J.'s underground profession, some rough character could have killed him and Hope simply assumed that Adam was responsible based on what she learned after the fact. Either option, or others, could vindicate Adam of this crime and then potentially lead to him being cleared of causing Delia's death as well.
SOS is a leading source for everything linked to The Young and the Restless. Check back regularly for Y&R spoilers and news!