'The Bold and the Beautiful' Spoilers: Liam Takes A Page From Thomas' Playbook – Manipulation and Recklessness Abound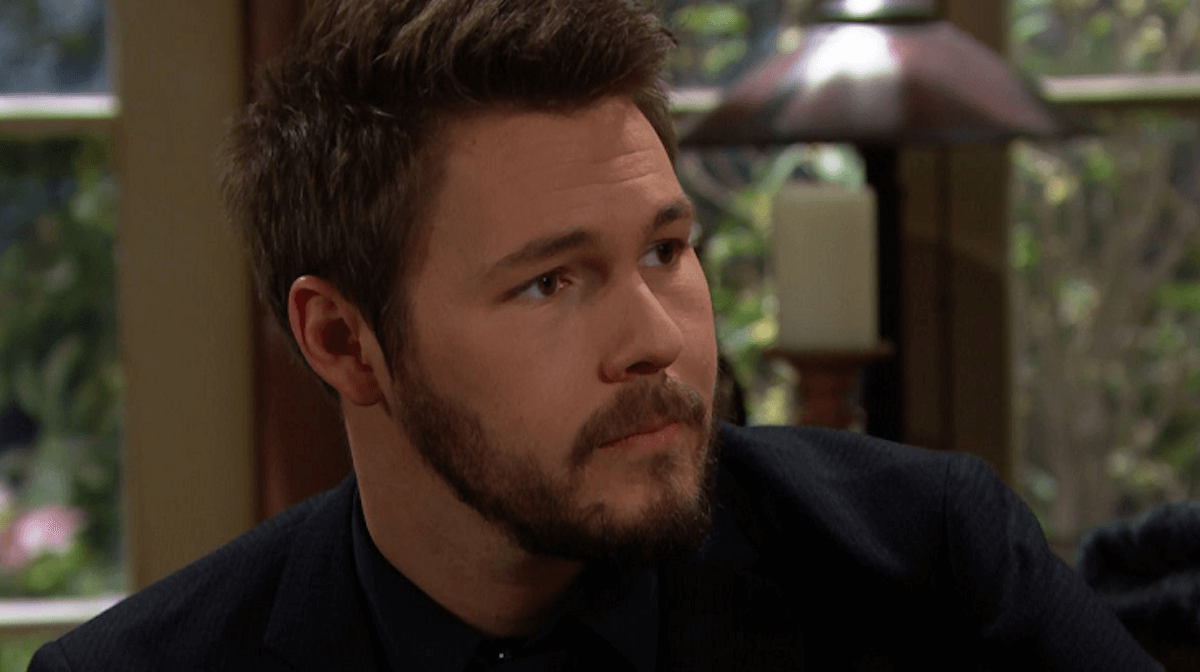 The Bold and the Beautiful spoilers tease that Liam Spencer (Scott Clifton) is justifying the means to reach what he believes will be a final end result. While Liam is actually hoping he's wrong, the plan he's put in place to monitor Thomas Forrester (Matthew Atkinson) feels exactly like something his nemesis would do.
Stunned that Hope Logan (Annika Noelle) followed through to become Douglas Forrester's (Henry Joseph Samiri) legal, adoptive mother, and has also agreed to work closely with Thomas at Forrester Creations, Liam believed he was left with no choice. So, he's established a way to keep remote eyes on Atkinson's quixotic character.
Bold And The Beautiful Spoilers – Steffy Forrester Is Motivated By Blood And Pain
Thomas is her brother. So, Steffy Forrester (Jacqueline MacInnes Wood) continues to have conflicted feelings about what's happened and what she's reluctantly agreed to do.
Not knowing that Phoebe Forrester (Madeline Valdez and River Davidson) was actually Beth Spencer proved devastating. To realize that Thomas kept that information from her for months, due to his misguided sense of right and wrong, was chilling and served to severely fracture, but not break her trust.
Keeping watch over Thomas is something Steffy feels compelled to do, as she wants to learn if he's making progress, or is still scheming.
The Bold and the Beautiful Spoilers Friday, December 27: Sally Looks Forward To Fashion Showdown – Thomas Asks Hope For A Favor #bb #boldandbeautiful. https://t.co/n5tt85h2Yv

— SOS/CTS/HH (@SoapOperaSpy) December 27, 2019
Bold And The Beautiful Spoilers – Zoe Buckingham's Career And Personal Goals
Zoe Buckingham (Kiara Barnes) has been desperate to get back to work. Thankfully she happened upon Thomas at Vincent Walker's (Joe LoCicero) apartment in the fall, as that gave her a place to live.
That accidental meeting has also resulted in Zoe regaining her plum position as one of Forrester Creations top models. It does feel as though Zoe wasn't stalking Thomas and actually did just bump into him in the apartment's hallway by soapy happenstance.
The unexpected romantic feelings she's having for Thomas will complicate matters though. Zoe has accepted Liam's pitch to spy on Thomas in return for a place at FC, but that will surely lead to situations that awkward at best.
Bold And The Beautiful Spoilers – Liam Spencer Wants To Maintain Victory
Liam has already gotten his daughter, Beth, and current love, Hope, back. Following that success, Clifton's character is primed to win again.
He's choosing to check his principles in this specific instance because of Thomas' history. If, as expected, Atkinson's character is still playing games, Liam wants to preemptively stop him again and hopefully, one final time.
Soap Opera Spy is a leading source for everything linked to The Bold and the Beautiful. Check back regularly for B&B spoilers and news!