Days Of Our Lives News: Nadia Bjorlin Is Headed To Another Soap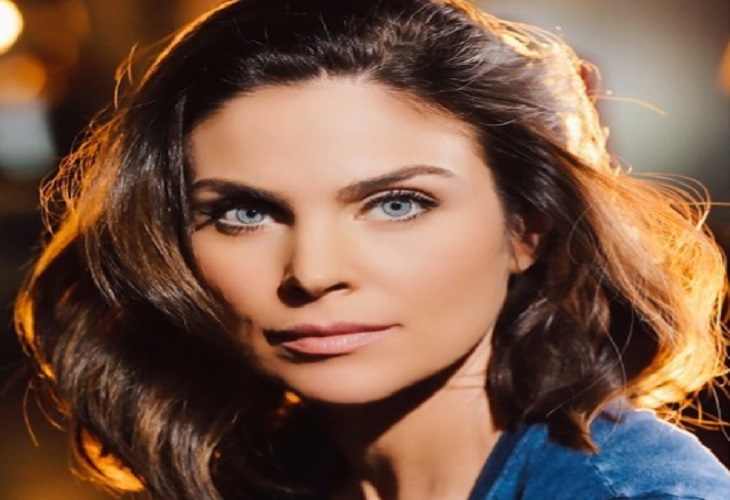 "Days of Our Lives" star Nadia Bjorlin has been cast in the second season of online soap opera "Beacon Hill" where she will play the role of Susan Preston. In the series, Susan is the daughter in law of Senator Preston and is married to Eric, the son of Claire. Other cast members of the show include Ron Raines, Crystal Chappell, and John-Paul Lavoisier.
Bjorlin landed her first major role as Chloe Lane in "Days of Our Lives" back in 1999. In that same year, she appeared on the music video for Ricky Martin's "Shake Your Bon-Bon." In 2003, Bjorlin left "Days of Our Lives," to pursue her passion in singing. She returned in 2003 and left again in 2005. She joined the cast of "Sex, Love & Secret." Unfortunately, the show was cancelled but she still made guest appearances in TV series like Jake in Progress and Out of Practice.
We are so thrilled to welcome Nadia Bjorlin to the Season Two cast of Beacon Hill. Nadia will play Susan Preston, Senator Preston's daughter-in-law. Susan is married to Claire's son Eric. But just how happy is that marriage… @RealNadiaB @crystalchappell pic.twitter.com/pelMOThW0N

— Beacon Hill Series (@BeaconHillWeb) June 26, 2019
In 2007, she appeared in an independent feature film titled "If I Had Known I Was a Genius" where she worked with Markus Redmond, Whoopi Goldberg, Sharon Stone, and Tara Reid. She then became the female lead in the movie "Redline" under Chicago Features. Bjorlin then returned to "Days Of Our Lives" in 2007 and then left again in 2011. She returned to the soap for a two episode stint on August 3 and 4 2013 for the celebration of the daytime soap's 50th anniversary.
Beacon Hill aired its first season back in 2014. The cast members of the web series included Alicia Minshew, Sarah Joy Brown, and Crystal Chappell. After several years since its last episode aired, it has been reported that Beacon Hill is coming back for season 2 this fall.
Season one of the series left viewers with a lot of questions. With its impending return, "Beacon Hill" will hopefully get to address the cliffhangers from the previous season. "Beacon Hill" showrunners have announced the addition of new cast members recently for its season 2. These include the multi-award winning actress Marem Hassler, Hillary B. Smith, and Jacob Young, who is known for his roles in "The Bold and the Beautiful," "General Hospital," and "All My Children."
Stay tuned to Days of Our Lives and check Days of Our Lives spoilers frequently for all the latest news, updates and developments!