General Hospital Spoilers: Will Ava Learn Kiki and Griffin's Secret?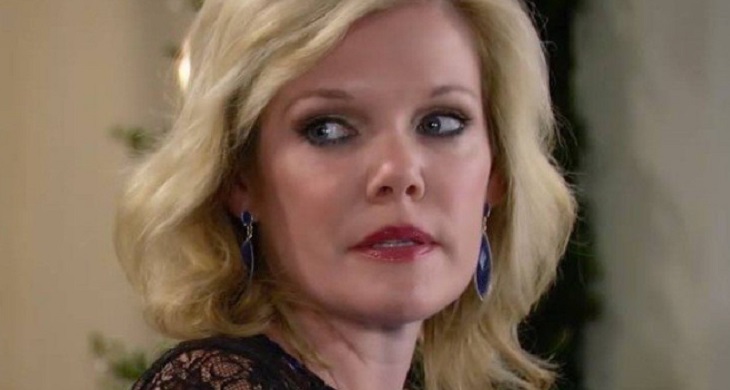 General Hospital spoilers indicate that Ava Jerome [Maura West] might soon find out the truth from her daughter, Kiki, about what she's been hiding from her this entire time. That, or she might learn the hard way.
After finding out about Kiki Jerome [Hayley Erin] and Griffin's [Matt Cohen] heated night of passion, Scott  Baldwin [Kin Shriner]decides to clue in Ava about what had happened.
After all, he believes that Alexis [Nanyc Lee Grahn] needs to know about her client's little one-night stand with the doctor. This means everything is about to come out of the woodwork, shocking all of those who are involved.
In fact, General Hospital co-head writer Shelly Altman tells Soap Opera Digest, "Since Scott is actually trying to help Kiki's case against his client, he wants Alexis to be prepared for anything that might come up at the trial."
LOVE GH?  SUBSCRIBE TO OUR GENERAL HOSPITAL NEWSLETTER, HERE!
Altman added, "Kiki believes, perhaps naively, that there's no reason it will come up at the trial but Griffin worries that if by some change the subject of their indiscretion should come up, he won't be able to lie under oath. Unfortunately, this sort of negative fallout is the reason some women hesitant to name their harassers and Kiki is feeling the strain. She worries that she won't be strong enough to see this through to the end."
Of course, fans will just have to tune in to find out what will happen next! Will Ava help give Kiki the strength she needs? Or will things get messy? Viewers will find out soon enough.  We know Ava has an evil streak, but will she exact revenge on her own daughter?  After all, a few years ago Ava did Sleep with Kiki's former flame Morgan.
General Hospital airs weekdays on the ABC network. Check your local listings for times. In the meantime, drop us a line with your thoughts in our comments section below.
And as always, don't forget to check back with Soap Opera Spy for all the latest news, updates and spoilers on General Hospital and all of your favorite daytime television shows right here!
As always, more detailed spoilers and a full collection of pictures for the week in question will appear here on Soap Opera Spy, where there will be more clues and hints over exactly what's going on.
General Hospital airs weekdays on the ABC network.
---
Read more news, spoilers, and gossip on our General Hospital homepage
Want up-to-the-minute soaps news, spoilers, and gossip on your social feeds? Just hit 'Like' on our Soap Opera Spy Facebook page and 'Follow' on our @soapoperaspy