Coronation Street Spoilers: Craig's Heroic Actions Get Him Fired From The Force?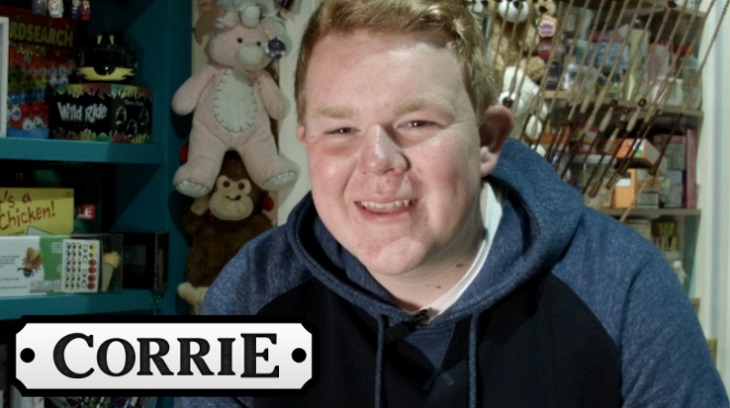 Corrie spoilers tease that doing good soon turns out very bad for Craig (Colson Smith) on Coronation Street. How can it be that he faces punishment for making evil Nathan (Christopher Harper) and his cronies come to heel?
Last week happy viewers saw corrupt officer Neil (Ben Cartwright) finally get busted for participating in an illegal sex trafficking ring run by Nathan.
Coronation Street Spoilers: Passion For Kate – Who Is the Lucky Lady?
Teen Bethany (Lucy Fallon) was just one of too many young women being groomed to be a part of the ring. For months fans have seen Bethany tortured and tormented by her relationship with Nathan. Her vulnerability and instability were hard to watch, and no doubt a chorus of cheers rang out when we saw her finally get the courage to testify.
After all she had been through, and the various interventions put in motion on her behalf, it was Craig who was instrumental in Bethany's brave action.
Once she confided in him, she felt the safety and security she needed to act on her own behalf. How can all of this positive forward motion possibly be thwarted? It seems that when Craig recorded Neil's confession, he did so illegally. Oops.
Maybe Craig should have known better, since he is on the force himself. For now. But explosive Coronation Street spoilers reveal that his future is now in jeopardy all due to one little mistake. Goodhearted Craig may now be fired for his illegal taping of his superior. When Bethany finds out about the fate of her bestie, will she do something drastic and unexpected?
Don't count on the fireworks to end with this controversial storyline anytime soon. We know that Neil and Nathan will face trial later in the year, at which time viewers should expect the drama to hit fast and furious.
Is it possible that white knight Nathan is punished for his good deed, while predators Nathan and Neil are set free to continue their reign of terror? Anything is possible on the cobbles!
Check back with Soap Opera Spy for more Corrie spoilers right here.
Share your thoughts in the Comments section below, on our Facebook Page,  join our Facebook Group