'General Hospital' News: Port Chuck Band Rehearsal – Brandon Barash, Steve Burton And The Guys Sing "Knockin On Heaven's Door" – Video HERE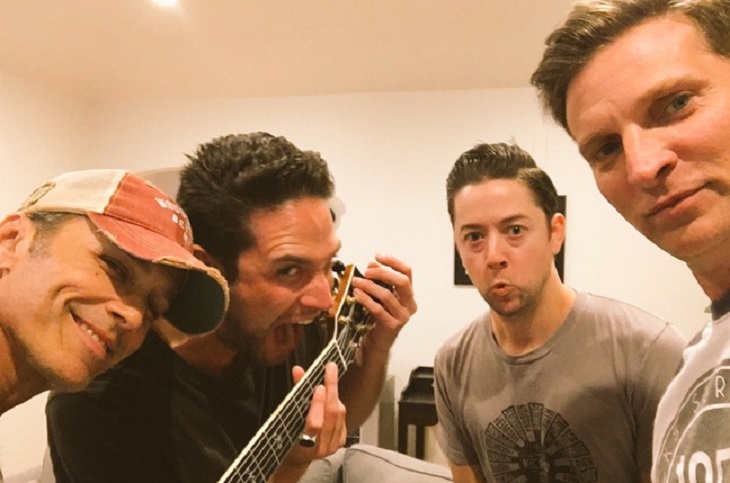 General Hospital fans were thrilled when Port Chuck announced they were reuniting.  If you are a long time fans of GH, then you are most likely well aware of the ABC soap hunks' cover band.  Scott Reeves [ex Steven], Steve Burton [Jason Morgan], Brandon Barash [Johnny Zacchara], and Bradford Anderson [Spinelli] are all actually pretty talented musically – and together they make an awesome band, cleverly named Port Chuck.
The GH hunks have reunited and been rehearsing for an upcoming show in Chicago at RewindCon on Saturday November 12.  Bradford Anderson shared a video of Port Chuck's latest practice session, after the fan favorites goofed around on camera, they sang a pretty awesome rendition of "Knockin On Heaven's Door."
If you missed our live periscope catch it here… https://t.co/Sp6XWlIxfx kisses and hugs

— Bradford Anderson (@BfordAnderson) November 2, 2016
Share your thoughts in the Comments section below, on our 
Facebook Page
,  join our 
Facebook Group
 or Head over to our 
Discussion Board to Talk Soaps Daily!