'Days Of Our Lives' RUMOR: Is Lani Pregnant With JJ's Baby?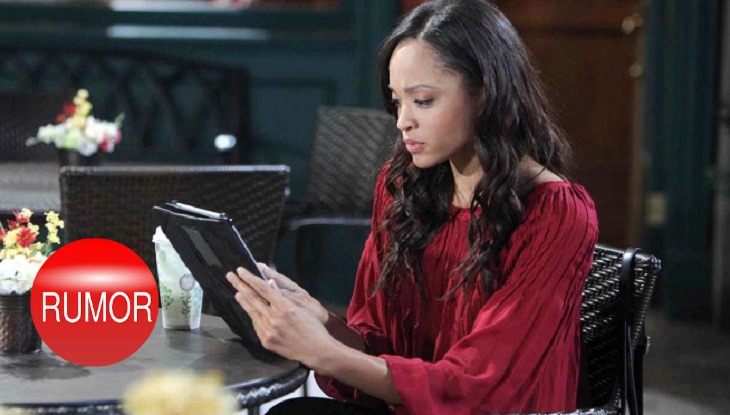 As if taking part in a drunken, hazy one night stand weren't enough to rock J.J. Deveraux's (Casey Moss) world on, "Days of Our Lives," it looks like the consequences surely will. Is baby-faced J.J. about to become a dad?!
Poor J.J. was under the delusion that his beloved sister Abigail (Marci Miller) was dead when he got shipped off on police business recently. Reeling from the tragic loss, the young police officer drowned his sorrows in booze and subsequently took part in a little grief sex.
Once he returned home he realized his mistake, but thought he was out of the woods because he couldn't remember who he hooked up with; just a nameless, faceless wonton woman.
Related: Drake Hogestyn Shares Devastating News On Twitter
J.J.'s little escapade resulted in a brief breakup with his girlfriend Gabi (Camila Banus) when he finally confessed. But, what happens in Miami stays in Miami apparently and the two lovebirds eventually made up and made out.
But if a wild rumor is true, J.J.'s trip down south resulted in more than a bad hangover and lingering guilt. DOOL viewers now know that J.J.'s guilty pleasure was none other than his former co-worker, Officer Lani (Sal Stowers).
Back in Salem for the holidays, Lani expected a little love from J.J. when they met up, but what she got was pleasantries and chit-chat. The look on her face was priceless when she realized J.J. had no memory of their tryst.
Related: Hope Prepares To Fight Sheila and Coco – Rafe Turns to Andre for Help – Deimos and Brady Form New Strategy
And if the latest rumor is true, it turns out that Lani has a good reason to feel like a woman scorned: she's carrying a little J.J!
What will Lani's father, the town mayor, Abe (James Reynolds) do when he finds out that one of his employees has fooled around with his upstanding daughter?
Will he demand that Lani and J.J. have a shotgun wedding, with him officiating? Or does J.J. have more to fear from Gabi? Stay tuned DOOL fans, some unexpected craziness may be about to hit Salem!
Share your thoughts in the Comments section below, on our Facebook Page,  join our Facebook Group or Head over to our Discussion Board to Talk Soaps Daily!