'The Young and the Restless' Spoilers and Rumors: Is Ashley Abbott the Woman in the Confessional Working with Victor Newman?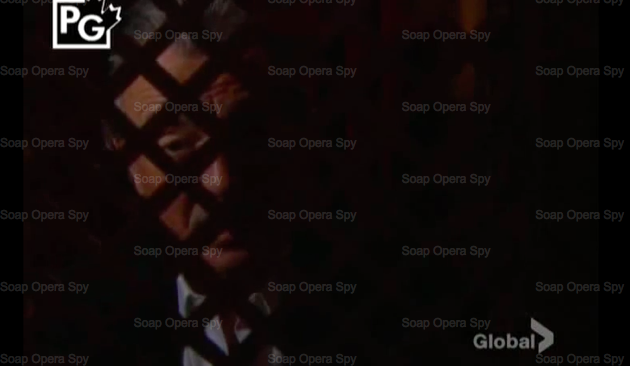 "The Young and the Restless" spoilers tease that we'll soon find out who Victor (Eric Braeden) has been chatting with in the confessional. People have speculated that it could be anyone from Kyle (Lachlan Buchanan) to Maureen (Meredith Baxter). However, there's one possibility that no one seems to have considered. Could the confessional occupant be Ashley (Eileen Davidson)? The idea seems outrageous at first, but Ashley might actually have a decent motive for working with Victor. After all, Ashley may want to bring Jack (Peter Bergman) down so she can gain control of Jabot. We all know Ashley lives and breathes her work. Ashley always seems stuck in that lab. If it turns out Ashley is in cahoots with Victor, it would be a fantastic twist. It's about time Y&R writers started letting Eileen Davidson have a little fun with the role. "The Young and the Restless" promos have been telling us to expect the unexpected. What's more unexpected than Ashley and Victor teaming up?
We all know that enemies can become allies when they share a common goal. Perhaps Ashley's feud with Victor has been put aside so they can both get what they want. Ashley's apparent truce with Phyllis (Gina Tognoni) also seems a bit suspicious. Maybe Ashley agreed to keep the peace with Phyllis as part of Victor's conditions. When you think about it, Ashley's been watching out for Phyllis a little too much lately. When Kelly (Cady McClain) and Jack emerged from their little closet session at The Underground, Ashley made sure Phyllis knew about it. Ashley's also been quick to warn Kelly to stay away from Phyllis. What's with the sudden concern? It's possible that Victor and Ashley want to keep Jack spinning in a world of chaos. There's no better way to do it than with Jack's crazy women. The rumors say that Kelly could end up regretting making a deal with Victor. If Ashley has become Victor's partner in crime, it could mean bad news for her as well. Stick with "The Young and the Restless" to get updates on the identity of the confessional occupant.
So Y&R fans, what do you think about the possibility that Ashley is working with Victor? Is the idea plausible or is it too much of a stretch for you? If the person in the confessional isn't Ashley, who do you think it might be? Let us know what you think in the comments below and don't forget to check Soap Opera Spy tomorrow for the latest "Young and the Restless" spoilers, rumors, updates and news.
Media outlets must CREDIT and LINK to Soap Opera Spy on this exclusive post.