'General Hospital' Interview: Jackie Zeman Sounds Off On Using Dating Websites, And Living The Single Life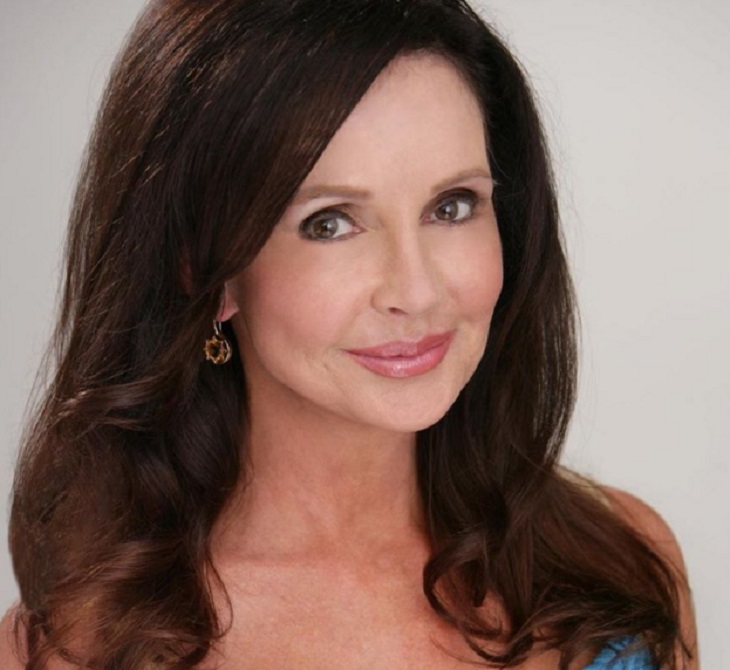 "General Hospital" (GH) actress Jacklyn Zeman [Bobbie Spencer] does not think Internet dating sites are a bad thing. Jackie thinks finding companionship in the old-fashioned way is best for her.
After years of focusing on her acting career, Zeman is ready for a loving intimate and monogamous relationship. But using dating websites to find the right guy probably is not going to work for the red-haired soap opera star. In a recent interview Jackie told ABC Soaps In Depth – "because of the TV thing" using Internet forums is out of the question.
Related: Liz Shares Jason Morgan Break-Up News With Kids, Will Little Jake Freak Out?
Jacklyn has dated a bit – gentlemen that she has been introduced to by friends. For a recognizable actress that is the safest way to find the love of your life. Zeman is nervous that if she were to use even the most successful dating sites like Match or eHarmony she might meet a crazy person.
The benefit for Jacklyn of being introduced to eligible men by mutual friends is that the person is "accountable to someone" Zeman revealed to ABC Soaps In Depth. And being careful is important when you are in the spotlight. There's always the possibility the person you meet on the Internet could be dangerous.
However, if Jacklyn Zeman weren't a high-profile queen of daytime drama she would happily use a dating service without hesitation! So, Jackie's going to stick to introductions through good friends to find her Mr. Right.
Related: Will 'GH' Reclaim 'DOOL' Stars Greg Vaughan And Wally Kurth?
The actress was married to Glenn Gordon for 19 years but the couple split in 2007. Zeman's daughters are grown and one4 is engaged. Cassidy, 25, and Lacey, 23, have both let mom know it's time for her to have a life outside of raising children and starring on a soap opera.
Soap Opera Spy wonders, who is the perfect man is for Jacklyn? What qualities does she look for in a soulmate? One thing is for certain, Jackie is ready to make a man a priority in her life. For many years career came first. Now it's Jackie Time!
Share your thoughts in the Comments section below, on our Facebook Page, or join our Facebook Group for Discussion.