Y&R Spoilers: Victor Gives Jack A Reality Check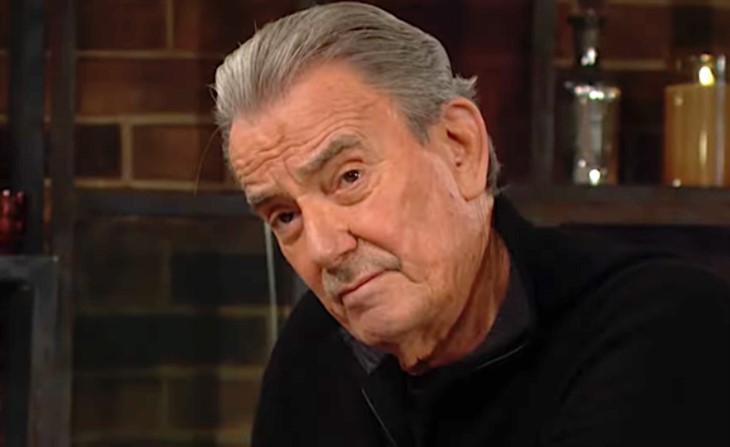 The Young and the Restless (Y&R) spoilers for Tuesday, February 7, 2023, reveal Victor and Jack having it out, but Jack needs to accept a harsh truth.
The Young And The Restless Spoilers – When Will Jack Abott Learn?
Jack Abbott (Peter Bergman) is still reeling from the fact that Kyle Abbott (Michael Mealor) had been working with The Great Victor Newman (Eric Braeden) to make Adam Newman's (Mark Grossman) life a living hell at Jabot so that he would quit and rejoin Newman Enterprises. Jack let Kyle know how furious he was and now he confronts Victor about his little game.
Well, Victor can't wait to gloat because it turns out that Adam isn't happy at Jabot anyway and Jack should have been able to see that without anyone having to play any games. Sure, Jack thought he was going to have one up on Victor, but somehow Victor always manages to win in their little war of wits and that's the way it has been for decades. The more things change, the more they stay the same.
Y&R Spoilers – Victoria Newman Needs To Stay An Ice Queen
Victoria Newman (Amelia Heinle) refuses to allow herself to fall for someone again so soon, especially when she is supposed to just be working with that person. This happened with Ashland Locke and that was a complete disaster and now she can't stop thinking about Nate Hastings (Sean Dominic).
While Nate won't end up being the mess that Ashland was, kissing him was still not a good idea. After all, he already has a girlfriend and she has to keep things business. Still, that doesn't stop Victoria from being distracted by Nate on Tuesday. Yep, she can't stop thinking about him.
The Young And The Restless Spoilers – Can Chloe Fisher Keep Her Mouth Shut?
For a while, Chloe Fisher (Elizabeth Hendrickson) was the only person to know that Sally Spectra (Courtney Hope) was pregnant and now she may become privy to another secret when she seems to figure out there are two baby daddy contenders for Sally's baby.
Will she be able to resist telling Adam that he may be a father again later this year? She already helped let the cat out of the bag with Nick Newman (Joshua Morrow). Stay tuned to The Young and the Restless weekdays to see how these stories play out. Check back regularly for Y&R spoilers and news!