Y&R Spoilers: Sharon And Cameron Come Face To Face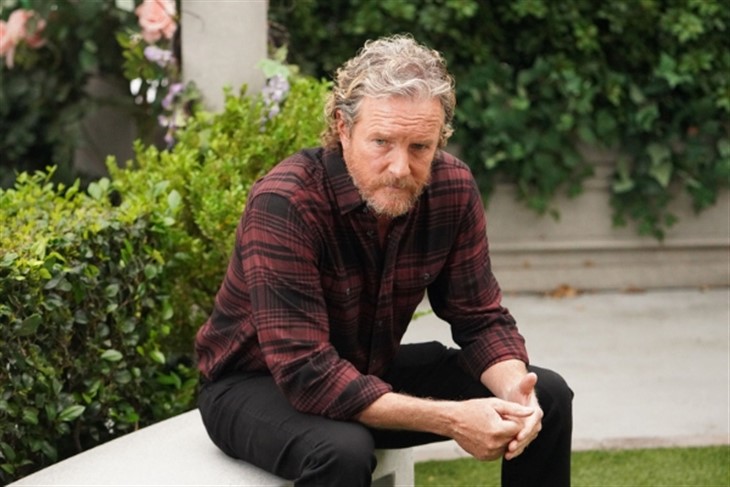 The Young and the Restless (Y&R) spoilers for Friday, June 2, 2023, reveal Sharon's worst nightmare coming true.
The Young And The Restless Spoilers – Can Sharon Collins Fight Back?
It's only been two weeks (in real-time) since Sharon Collins (Sharon Case) received a mysterious champagne bottle with a blood stain on the label. She was intrigued at first and then horrified.
Another mysterious gift told her that the person who seems to be stalking her is none other than Cameron Kirsten (Linden Ashby), a man she tried to kill and put behind bars after he tried to kill her.
Chance Chancellor (Conner Floyd) confirmed that Cameron is indeed out of prison and in Genoa City, which served to freak Sharon out even more.
On Friday, Sharon comes face to face with the madman who tortured her 20 years earlier, but she is a different person now and ready to fight her own battles. Of course, Nick Newman (Joshua Morrow) wants to fight them with her.
Y&R Spoilers – Kyle Abbott Is Shocked And Furious
Kyle Abbott (Michael Mealor) finally makes his way to the Genoa City Athletic Club because he has to know what Summer Newman Abbott (Allison Lanier) has been up to.
Her frequent mystery errands are suspicious and Kyle finally learns why. She has been visiting with her mother and has known that Phyllis Summers (Michelle Stafford) has been alive all this time. In fact, she was willing to let Diane Jenkins (Susan Walters) go to prison for a murder that Summer knew Diane didn't commit.
Daniel Romalotti (Michael Graziadei) is also quite angry. While he is happy to see his mom, he still can't believe what she did and is not sure he can forgive her. It looks like both Phyllis and Summer are going to end up in the doghouse with the men they are closest to.
Is the jig up for Phyllis then? Will someone call Chance to come arrest the woman or are more people willing to keep her secret after Summer and Phyllis do some serious begging?
We're sure Kyle would be happy to inform Jack Abbott (Peter Bergman) and Diane of exactly what Phyllis has really been up to? Stay tuned to The Young and the Restless weekdays to see how these stories play out.