Y&R Spoilers: Diane Declares War On Audra
The Young and the Restless spoilers show a hot new rivalry heating up on the CBS soap.  Diane Jenkins (Susan Walters) is not a fan of the new lady in her son Kyle Abbott's (Michael Mealor) life. And, Kyle's crazy mom will let Audra Charles (Zuleyka Silver) know how she feels about their romance.
Since Audra arrived in Genoa City she has been a force to be reckoned with.  The hot new character has been seeing dollar signs everywhere, and will stop at nothing to live the lavish lifestyle she wants.  If you looked up "Gold-Digger" in the dictionary, there would be a photo of Audra.
The Young And The Restless Spoilers – Kyle Abbott Is Clueless
For some strange reason, Kyle Abbott seems to be the only one who doesn't see that he is getting played like a fiddle.  His mom has his back though, and declares war on Barracuda Audra.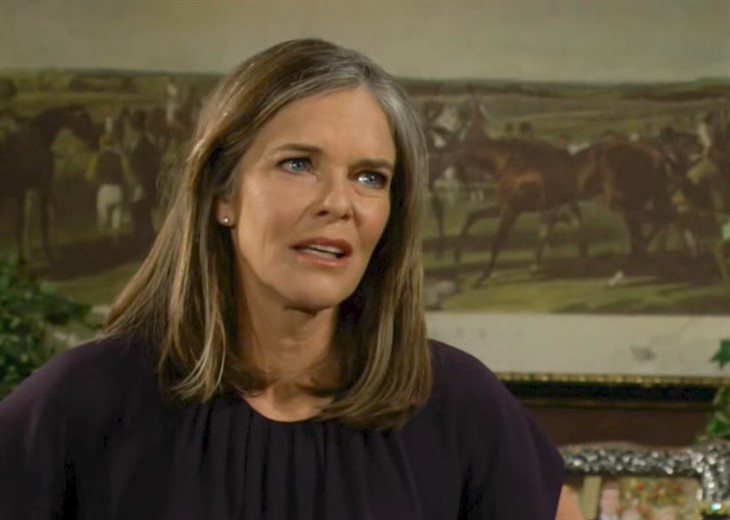 According to Y&R spoilers, fans san expect to see Diane Jenkins corner Audra at Crimson Lights.
Kyle's mom cuts to the chase and wants to know what Audra's intentions are with her son.  She makes it very clear that she is not a fan of Audra, and is not supporting their relationship.
Y&R Spoilers – Diane Jenkins Will Stop At Nothing
It takes one to know one, and Diane Jenkins knows a thing or two about manipulation.
The Young and the Restless spoilers tease Diane will make it her mission to get Audra out of Kyle's life, and she will stop at nothing to do just that.
Could Diane be the first person in Genoa City to knock Audra down a few pegs?  Or will her plan backfire and she lose Kyle Abbott all together?
Let us know what you think in the comments below and keep checking back here for more  Young and the Restless spoilers, news, and updates.