Y&R Spoilers: Billy & Phyllis' Second Chance, Will Philly Reunite?
The Young and the Restless (Y&R) spoilers tease that Billy Abbott (Jason Thompson) and Phyllis Summers (Michelle Stafford) could reunite in the coming weeks. Billy is in the middle of an Abbott showdown. It could put him in the line of fire and give Billy the potential to backslide into self-destructive behaviors.
Billy is poised to join Ashley Abbott's (Eileen Davidson) team to fight Jack Abbott (Peter Bergman) and Diane Jenkins (Susan Walters) for the power of Jabot. Jack believes his little brother is pretending to be on Ashley's side. Little does Jack know that Billy is considering joining their sister's side and helping her take Jabot from him.
The Young And The Restless Spoilers – The Pressure Is On For Billy Abbott
Jack is hoping Billy will be able to convince Ashley that he's on her side. He wants Billy to feed him information on what she and Tucker McCall (Trevor St John) have planned.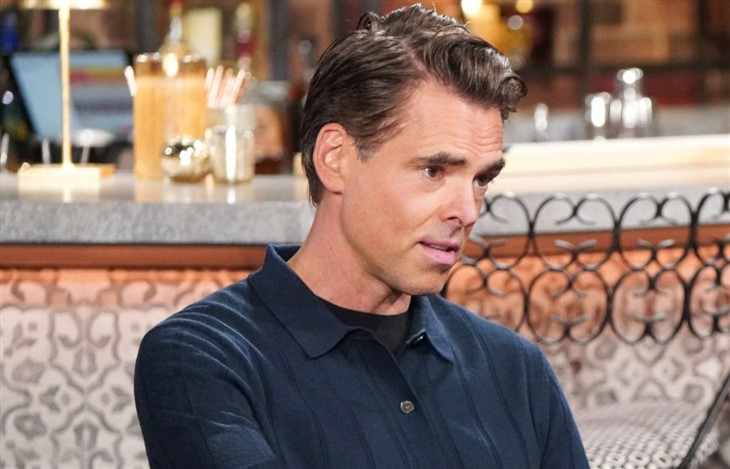 Ashley hit a nerve with Billy when she suggested Billy's job could be on the line. Now, Billy believes Jack may eventually fire him to name Diane the co-CEO.
With the mounting family pressure, Billy could look for ways to steam off steam. Chelsea Lawson will be going off the canvas soon as Melissa Claire Egan is on maternity leave.
She will be off the show for several months. With Egan gone, Billy could look for another romantic interest.
Y&R Spoilers – Billy Abbott Finds Comfort In Phyllis Summers
Billy and Phyllis had fantastic chemistry. However, their rise to a super couple didn't come without betrayal. At the time, Phyllis was with Jack. Their hookup and later affair led to great heartbreak for Jack.
They were not proud of how deeply they hurt Jack. With Phyllis' life spiraling out of control with an upcoming murder trial and Billy's family pressure, it could force them into each other's orbit.
Last week, Billy was kind to Phyllis, stating she is fiery and can rise above any inferno. He felt confident she would beat her charges and get her life back on track.
The Young and the Restless spoilers say that Billy could return to his self-destruction way in the coming weeks.
Y&R fans, would you like to see Phyllis and Billy reunite? Keep watching Young and the Restless, airing weekdays on CBS and streaming on Paramount Plus.
This site is a leading source for everything linked to The Young and the Restless. Check back regularly for Young and the Restless spoilers and news!