GH Spoilers: When Dex Plants A Seed With Detective Falconeri, It'll Lead Straight To His Father's Door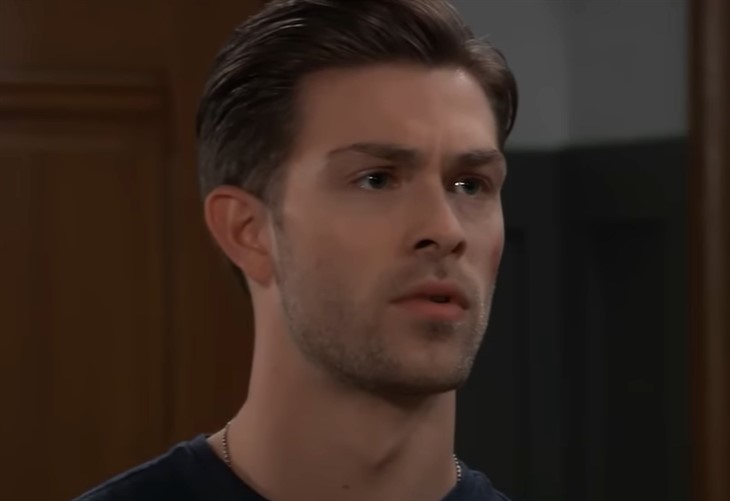 General Hospital (GH) spoilers reveal Dex Heller (Evan Hofer) has his sights set on taking Sonny Corinthos (Maurice Benard) down, and he's going to use his own son against him. While Michael Corinthos (Chad Duell) has been at the front of this fight for the duration, hiring Dex to begin with, he's not the son that Dex will mobilize against Sonny in the end. Dante Falconeri (Dominic Zamprogna) is in a great position to put his father away for a lifetime if he just takes the reins from Dex, but will he?
General Hospital Spoilers – Dex Heller Already Planted A Seed
When Dante pulled Dex in for questioning months ago, he made sure to drop a few minor hints about his employment under Sonny — something Dante was already informally aware of anyway. It's no secret to the PCPD or Dante that Sonny runs a criminal enterprise in Port Charles; he's just been very good at covering his tracks and has a very good lawyer in Diane Miller (Carolyn Hennesy). Dante has strong instincts about people, and he may have picked up on something finicky about Dex at that time that won't resonate until later on. Was Dex always intending for it to work out that way?
GH Spoilers – Hint Dante Falconeri Walks A Fine Line
Dante has always had to walk a very thin line when it comes to his father's business. Turning his cheek isn't a comfortable way of living as far as Dante is concerned, so he has kept his father at arms' length for much of the time since he came to Port Charles in 2009 as an undercover cop unknowingly seeking to put his father in the pen. Dante doesn't want to see his father locked up, but he also doesn't love having to ignore what he does for a living, or explain it to other people who question how he can have a relationship with him while maintaining his oath as an officer of the law.
General Hospital Spoilers – Dante Falconeri Must Choose
Dex will put Dante in a rather precarious situation that is going to lead the detective right to Sonny's door. Dex won't need Michael to see him through the Pikeman shipment. Instead, he can sabotage Sonny's efforts by leaving a trail of breadcrumbs for Dante to follow. Will Dante catch on in time to see through Dex's scheme and alert his dad to what's about to go down, or is he finally going to be forced to arrest his own father? Stay tuned for more GH news and spoilers just ahead to find out.