GH Spoilers: Nikolas Makes A Play For Ace — And Esme Schemes To Get Everything She Wants
General Hospital (GH) spoilers reveal Esme Prince (Avery Kristen Pohl) and Spencer Cassadine (Nicholas Alexander Chavez) have done considerably well coming together for the betterment of Ave Cassadine's (Jay and Joey Clay) life.
Despite Spencer's doubts about Esme, he's clearly been lying to himself about how platonic things are between him and his ex-girlfriend. It sounds like the threat of Nikolas Cassadine (Adam Huss) coming back to town to claim his son will soon be looming over their heads.
Will Esme and Spencer be able to ice Nikolas out of the equation and ensure that he has no claim to his own child? Perhaps, but not without some serious sacrifice on Spencer's part that Esme will find it hard not to take pleasure in. Can you sense where this is headed?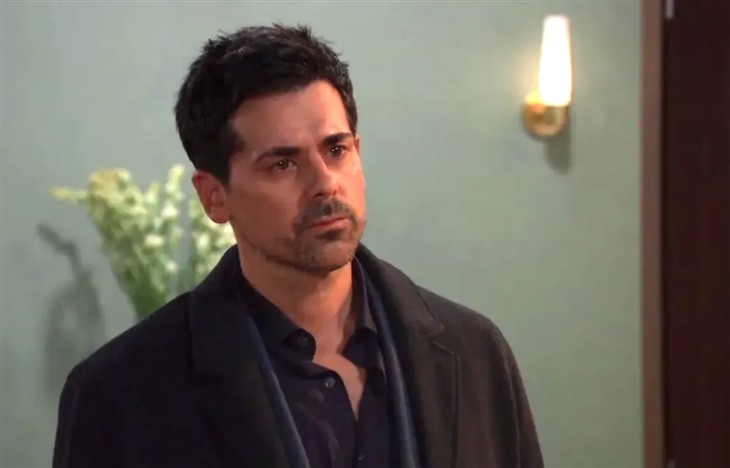 General Hospital Spoilers — Spencer Cassadine Goes Above And Beyond For Trina Robinson
Spencer has been pulling out all the stops to make sure his girlfriend, Trina Robinson (Tabyana Ali), knows he only has eyes for her. She's been a good sport all of these months — putting up with Spencer's living situation.
Not every young woman her age would have the confidence necessary to support their boyfriend living with their ex-girlfriend.
Moreover, Esme is no normal girlfriend, and she's made some pretty egregious attacks on Trina and Spencer's other friends.
This trip to New York City that Spencer is planning to take Trina on is just what they need to get back on track, but something tells us it's not going to happen.
GH Spoilers -Tease Nikolas Cassadine Is Alive
Esme conveniently overheard Spencer chatting with Alexis Davis (Nancy Lee Grahn) about how little he actually trusts his sinister ex.
If you think she's not going to use that intel to move things in the direction she wants them to go, you'd be mistaken.
Esme appears to be giving it her best shot at being a better person these days, but when she learns that Nikolas is alive, she won't hesitate to make sure Spencer knows — and she just might embellish matters to keep him close to home, literally.
Nikolas being alive is one thing, but Esme could use that information to her advantage to make Spencer think his father is a threat.
Could Nikolas come back to claim Ace while Spencer is off galavanting in Manhattan? That's just the kind of concern that could urge him to call the whole thing off. Sorry, Trina!
General Hospital Spoilers — Esme Prince Spies Her Way Into Spencer Cassadine's Heart
It's been pretty clear for a while now that Spencer is in this for Ace — not Esme, but that doesn't mean his opinions of her haven't softened over time.
Having a front-row seat to her life with Ace and watching her be the good mother Spencer attests that she is, he's come to see her in a new light, whether he likes it or not.
Trina can sense that on some level, and it's certainly fanning the flames of her anxiety about them living together.
Now, Esme is going to cry wolf just enough to keep Spencer close to home — and not close to Trina.
Will this be enough to do lasting damage to their relationship? Keep checking back with us for more GH news and spoilers to find out.
For more about what's happening on your favorite soaps and more ways to connect with us, join the conversation on our Facebook Page, check out our Twitter feed, look for an update on our Instagram, follow us on Threads , Always stay up-to-date with us on Google News, or drop us an e-mail HERE! See you there!