DOOL Spoilers: Brady's Plans For Stefan Backfire Big Time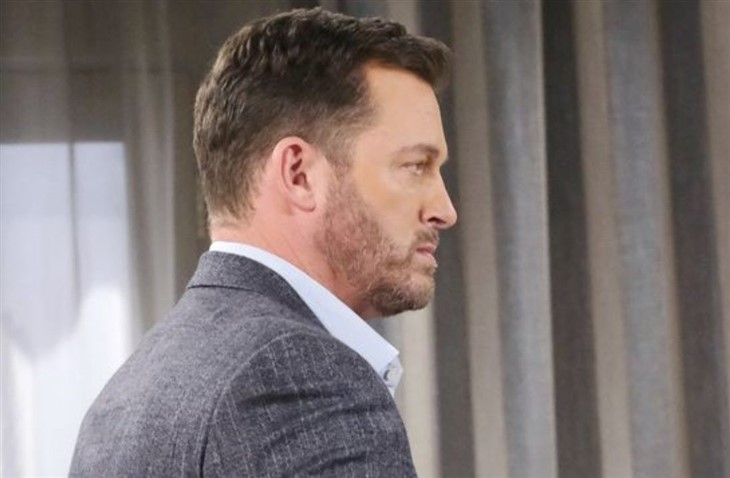 Days of Our Lives spoilers reveal Brady acting as desperate as Gabi with Stefan being the guinea pig once again. As Stefan O. DiMera (Brandon Barash) protests, Brady Black (Eric Martsolf) uses him as a science experiment as Dr. Wilhelm Rolf (Richard Wharton) tries to improvise and deprogram Stefan some more by using whatever spare kitchen appliances he can find at the moment. Sound weird? Yes, but Brady has his reasons.
Days Of Our Lives Spoilers – Brady Black Gets More Desperate Than Ever
He desperately wants Chloe Lane (Nadia Bjorlin) back but feels that can never happen as long as Stefan has feelings for her. He doesn't think about the fact that Chloe has her own agency and can decide who she wants to be with on her own.
"Brady feels that Stefan's feelings for Chloe are completely fabricated," Eric Martsolf said in the March 6, 2023, issue of Soap Opera Digest. "They've been manifested by this procedure that's been done to him and he's got no business trying to romance Chloe when he really doesn't mean it."
So, Brady feels what he is doing is completely justified, even if it is also completely illegal.
DOOL Spoilers – Brady Black Is In Big Trouble
Of course, Days of Our Lives spoilers show Brady had to commit a crime to get Stefan where he wanted him and he is not going to get away with that crime. First, the kitchen appliances are not working quite as planned, which is making things dangerous for Stefan.
Then, Rafe Hernandez (Galen Gering) and Jada Hunter (Elia Cantu) figure out what Brady is up to and arrive to arrest him. Both Rolf and Brady are hauled away to lockup at the Salem PD and Stefan's fate is once again in the air.
"There's no way to determine the outcome of what just happened," Martsolf said. "Brady's first instinct is that nothing happened but we shall see. I don't think Brady would have gotten into bed with Rolf if he was truly worried about the consequences."
What will the consequences be? Will Brady end up in Statesville with Rolf? Will Stefan realize he loves Gabi Hernandez (Camila Banus) and only Gabi, and will Chloe even forgive Brady when he returns to town? Stream new episodes of Days of Our Lives weekdays on Peacock starting at 6 AM EST.