B&B Spoilers: Can Finn Give Steffy What She Wants?
The Bold and the Beautiful (B&B) spoilers for Thursday, July 27, 2023, reveal Steffy making the same demand of Finn she has been making since their wedding day.
The Bold And The Beautiful Spoilers – John Finn Finnegan Has A Dilemma
Steffy Forrester Finnegan (Jacqueline MacInnes Wood) is absolutely beside herself with the idea that Sheila Carter (Kimberlin Brown) is now free and could try to become a part of her life again and see her children.
She is married to Sheila's son and fears that Sheila will want to know her grandson. After what Sheila did to her and John 'Finn' Finnegan (Tanner Novlan) last year, it's understandable that she once again wants to ensure that Finn won't let his mother anywhere near them.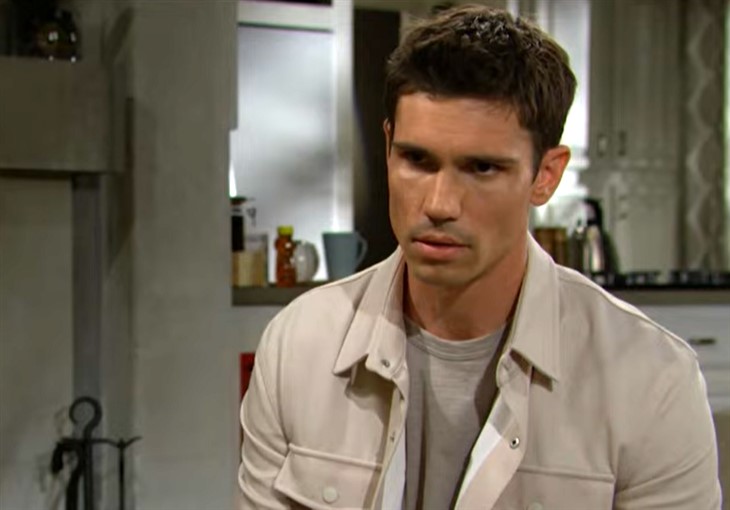 However, Finn is starting to develop odd feelings for his bio mom and may even feel affection for her. When Steffy makes her demand, he is not even sure what to say but the sensible part of him knows that Steffy is right.
However, he still does not know that his wife is keeping a secret from him so how will he feel about Steffy when he learns about the two kisses Liam Spencer (Scott Clifton) planted on her when his marriage to Hope Logan (Annika Noelle) went south?
B&B Spoilers – Ridge Forrester Makes A Vow
Maybe Steffy wants to put some blame for this mess on her own father. They had Sheila right where they wanted her, going to jail for shooting her and Finn last year, but dumb Ridge Forrester (Thorsten Kaye) and Dollar Bill Spencer (Don Diamont) had to go muck it all up with their FBI plan.
Sheila could have gone to jail for life for attempted murder, but they wanted her on murder charges and went about it in a covert and corrupt way.
Now, Sheila is walking free because of Ridge so he once again vows to protect her family from this evil woman.
Perhaps he should just leave well enough alone and not get involved this time considering how he screwed up just a few short months ago.
Ridge could end up making things worse if his family lets him run loose. Stay tuned to The Bold and the Beautiful weekdays to see how these stories play out.