1000-Lb Sisters Spoilers: Tammy Slaton Shares The Moment She Met Caleb Willingham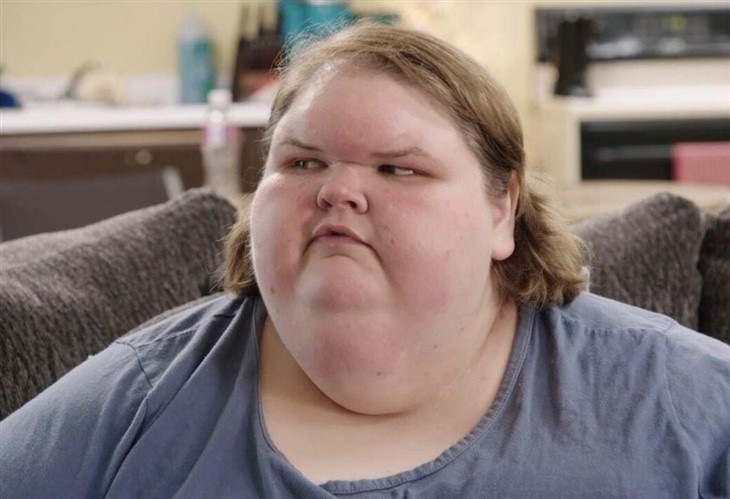 1000-Lb Sisters spoilers reveal that Tammy Slaton is ready to share some of the greatest moments with her husband, Caleb Willingham. When they got engaged, she told her fans that she was speechless. In the newest episode of the show, viewers will see Tammy and Caleb getting closer and flirting. Not only that, they will see Caleb propose to her!
1000-Lb Sisters Spoilers – Their Love Story
Caleb and Tammy met while they were in the Windsor Lane Rehab Center together. Tammy checked herself in here because she was ready to focus on losing weight and getting off all of the extra weight so she could qualify for weight loss surgery… and she did! There have been quite a few changes in her life since she checked herself in here and they have all been great!
Tammy found a great friendship with Caleb while at the center. The more they talked and hung out, their friendship blossomed into something more. They quickly fell in love and of course, her family was very concerned given her record of dating men who were not a good fit for her. Tammy just knew that he was the one for her.
1000-Lb Sisters Spoilers – The Proposal
In the latest episode of 1000-Lb Sisters, Caleb talks about how the proposal went down. He told the camears, "So today I decided I'd set up a little something for Tammy. I'm rounding everyone up- our friends, even the staff- and at this point, she knows something's up because why is she in the parking lot? She starts shaking a little bit and turning red and doing everything that's absolutely adorable to me about her."
Caleb was ready to propose and said to her, "So it's just been a short time but I know without a doubt you are the most beautiful amazing wonderful person I've ever known. Will you marry me?" Of course, she said yes! He gave her a heart-shaped diamond engagement ring and she was so happy at that moment!
Tammy admits that she was speechless for just one moment in her life. She said, "We're engaged! I know it's only been three weeks but I've never felt this way about anybody! The last two relationships I was never this happy!" Caleb then adds, "We're gonna get married, we're gonna have a couple of kids, hopefully. Life's gonna be great!"
Fans of 1000-Lb Sisters are so happy for Tammy and Caleb and are hopeful that we will get a chance to see their wedding on the show as well.
Be sure to catch up on everything happening with 1000-Lb Sisters right now. Come back here often for 1000-Lb Sisters spoilers, news, and updates.