General Hospital Spoilers: Curtis' Mob Mistake, Trina Kidnapped?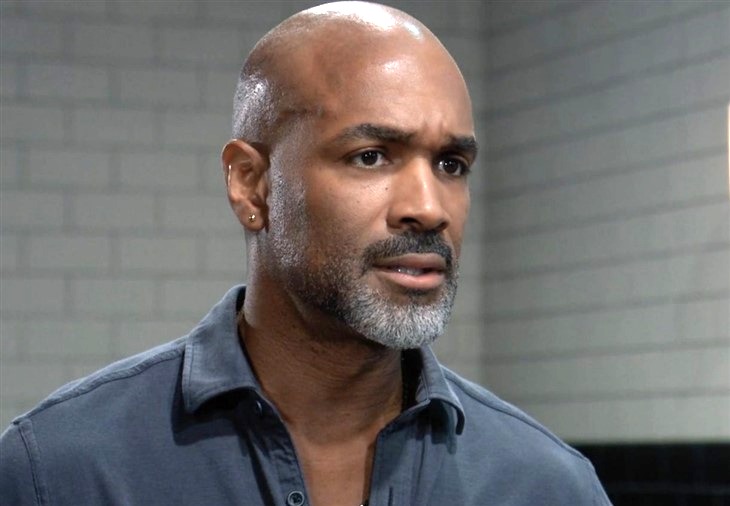 General Hospital spoilers reveal that Selina Wu (Lydia Look) may be getting upset over Curtis Ashford's (Donnell Turner) lack of gratitude. Selina knows that Curtis is very attached to Trina Robinson (Tabyana Ali). However, Selina may realize that Trina is Curtis' daughter, a fact he doesn't know. Will Selina kidnap Trina to control Curtis?
General Hospital Spoilers – Curtis Ashford Regrets His Decision
General Hospital spoilers reveal that Curtis is beginning to regret ever getting mixed up with Selina. Curtis reluctantly agreed to allow Selina to host poker games at the Savoy. However, Selena seems to get more demanding by the day and Curtis doesn't like that. Curtis is getting in over his head with no way out.
Selina helped Curtis to find Oz Haggerty (Max Faugno) and then forced him to accept a shipment for her. Of course, this could also cause issues with Sonny Corinthos (Maurice Benard) who is supposed to have a deal with Selina as well. Selina's shipment could be drugs or weapons which goes against her agreement with Sonny.
GH Spoilers – Portia Robinson Is In The Dark
Portia Robinson (Brook Kerr) has no idea what Curtis is doing. Portia isn't involved in the working of the Savoy. Curtis is trying to protect his family and support them but Selina is beginning to demand more than agreed. Portia and Trina could both be at risk because of this arrangement.
Portia's secret is putting Trina in danger as well. Curtis might be more vigilant in protecting them if he knew the truth. Of course, Selina could know that truth and use that as an excuse to take Trina. Selina isn't about to reveal the truth to Curtis, at least not yet.
General Hospital Spoilers – Curtis Ashford May Turn To Sonny Corinthos
Sonny knows that Curtis has allowed the poker nights to take place, he even stopped by once or twice. However, Sonny has not approved any shipments that didn't go through his territory that weren't checked. Now Selina has crossed the line and may endanger someone that Sonny cares about. Will Curtis involve Sonny to save Trina's life?
What exactly is Selina up to? Sonny and Selina have an agreement but she seems to be trying to work around him all the time. Selina is obviously up to something and Sonny needs to know what. Will Curtis set off the alarm that prevents a mob war? Will Sonny help Curtis bring Trina home where she belongs?
Trina's life could be in grave danger if Selina decides to kidnap her. The realization that comes out of this could also end his marriage plans. Will Curtis and Portia's relationship survive?
Be sure to catch up on everything happening with GH right now. Come back here often for General Hospital spoilers, news, and updates.