'90 Day Fiancé' Star Bilal Hazzies And Shaeeda Sween Pull Pranks On Each Other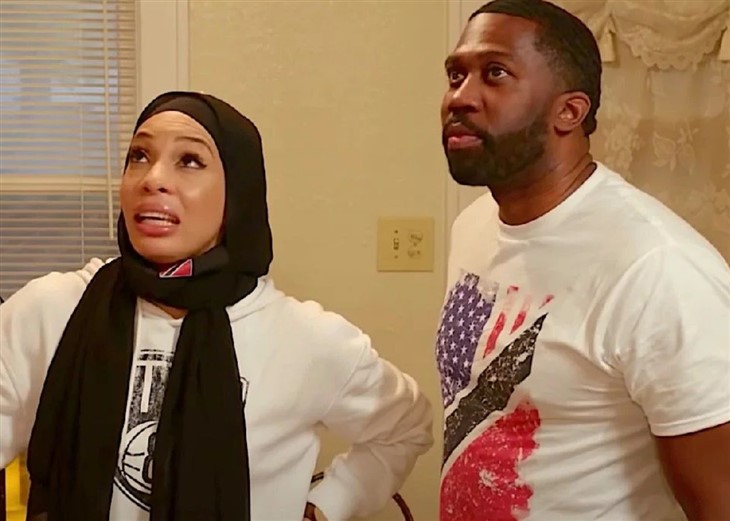 '90 Day Fiancé spoilers, news, and updates tease that Shaeeda Sween and Bilal Hazziez explained the prank he recently pulled on her fiancée.
Shaeeda Sween and Bilal Hazziez are newcomers to the TLC show and their love story flourished when they got engaged one week after the latter made his way to Trinidad and Tobago to meet the love of his life. When Shaeeda flew to the United States, it seemed like the two has a rough start when Bilal brought her to his old childhood home and said that they will live there.
Bilal is a wealthy man, but he didn't immediately show Shaeeda all of his expensive properties because of trust issues, so the divorced father-of-two pulled a prank on his fiancée the moment she arrived in the United States. The 37-year-old star was obviously not amused and started to question Bilal about their relationship. "It was insulting towards him, I was so upset, like, you want to buy me food, but you can't even take care of your home?" Shaeeda stated.
'90 Day Fiancé' Spoilers – Why Did Bilal Hazziez Hide His Real Possessions To Shaeeda Sween?
Bilal revealed the real reason why he didn't show his current home and cars to his fiancée and that is for him to know if Shaeeda loves him no matter what his life status is. "I also wanted to show her, don't judge a person by their cover. Just because the person drives a truck or does things like that, it doesn't mean they're not successful," Bilal said.
The Kansas native also mentioned that his fiancée pulled a prank on him first during the time he ventured to Trinidad and Tobago to meet her. He asked Shaeeda regarding an Airbnb at her place, but she put Bilal "in the middle of the worst crime ever." The newly engaged laughed when they recalled that moment and Shaeeda revealed that she didn't regret doing such a thing to her fiancé.
"He said he's hood bougie, so I put him in the hood with a little bit of bogginess. It was still bougie because it had barb wire all around, so he was protected in his hood bougie Airbnb," Shaeeda uttered.
'90 Day Fiancé' Spoilers – Bilal Hazziez Shows Shaeeda Sween His Real Home
After all the pranks they pulled on each other, Bilal finally revealed his current home to his fiancée. Shaeeda was truly surprised but questioned Bilal's trust in her and was a little "skeptical" about what her fiancé would tell her in the future. However, the Trinidad and Tobago native was touched by Bilal's gesture when he brought a piece of her home into his house, just like the yoga room he decorated for her.
Be sure to catch up on everything happening with 90 Day Fiancé right now. Come back here often for 90 Day Fiancé spoilers, news, and updates.