'The Young and the Restless' Spoilers: Phyllis Reclaims Digital Weapon? – Abby's Actions Dismissed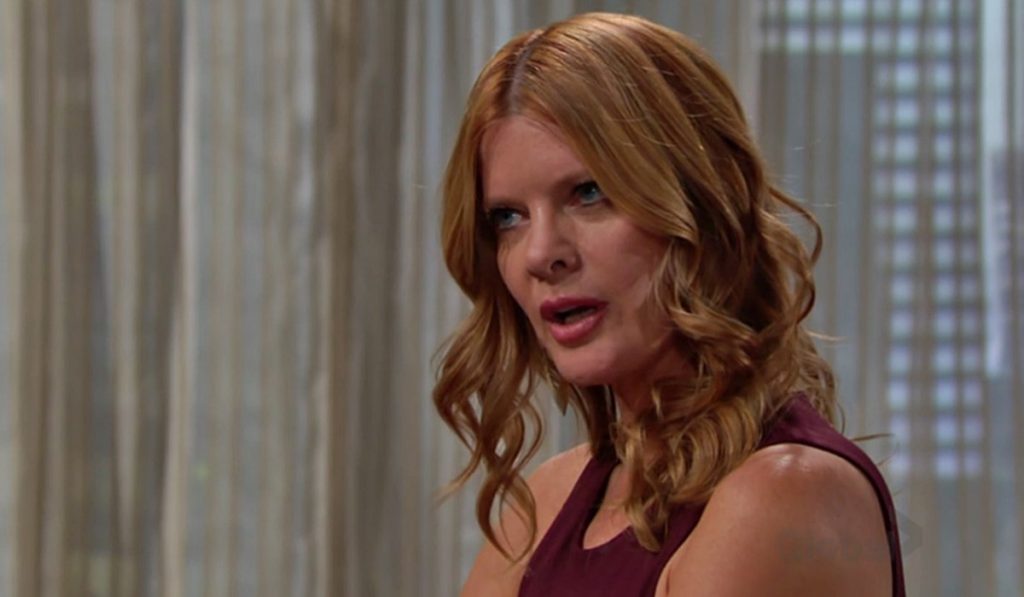 The Young and the Restless spoilers tease that Phyllis Summers (Michelle Stafford) will reclaim the digital evidence she thought was lost. Abby Newman's (Melissa Ordway) bold decision to dress as Phyllis, which allowed her to gain access to a safe deposit box where Stafford's character stored an extra copy of the recording, may not prove to be the end of the digital road.
Phyllis was devastated when learning that Abby had gotten rid of the memory stick that Ordway's character and Chance Chancellor (Donny Boaz) creatively obtained. The issue wasn't the personal war that exists between the rival hotel entrepreneurs. Phyllis actually wanted to give this important item to Nick Newman (Joshua Morrow), so he could help the Newman's defend themselves against Adam Newman (Mark Grossman).
Young And The Restless Spoilers – Reckless Las Vegas Conversation
Adam and Chance made a combined foolish move when they decided to speak in public at a bar in Las Vegas, Nevada. Their decision to do so came during a time in the plot when both felt compelled to address the questions a lady was asking about her assumed, who she assumes is still alive.
The referenced character who wasn't shown was the wife of a man who Chance was tracking during his investigation, which came during a time when the characters who Grossman and Boaz are now playing were off-screen. As Adam retold the tale to Chance at the bar, the man lunged at him and was killed in an act of self-defense.
Chance continues to credit Adam with saving his life and recently told Abby that he would not work against him.
The Young and the Restless Rumors: Will Theo Be Able To Sell Himself As The Perfect Social Media Influencer? https://t.co/8nqs5KAu8r pic.twitter.com/MzcHmJPBlo

— SOS/CTS/HH (@SoapOperaSpy) April 29, 2020
Young And The Restless Spoilers – Adam Newman Underestimates Threat Level
Adam told Chance that Phyllis wasn't a threat after they learned she secretly recorded their Vegas conversation. However, Chelsea Lawson (Melissa Claire Egan) didn't want to risk putting Adam in jeopardy. So, she quickly sold her shares in the Grand Phoenix hotel to Phyllis for a reasonable return.
Chance wasn't nearly as sure as Adam. Boaz' character got the gist, as he knows Phyllis more directly than Chance. But his initial dealings with her, upon returning to GC last year, made the former agent rightly cautious.
Young And The Restless Spoilers – Regaining Leverage Key To Power
Phyllis' laptop, when last seen, was doused by water. Abby intentionally did so as part of her initial efforts to destroy the audio evidence that existed on Phyllis' computer.
If anyone could find a way to restore a piece of technology that was thought lost, it would be Phyllis. And, it's reasonable to speculate that the disposed memory stick could unexpectedly turn up again.
Soap Opera Spy is a leading source for everything linked to The Young and the Restless. Check back regularly for Y&R spoilers and news!