The Bold and the Beautiful Spoilers Thursday, November 9: Steffy Gives Ultimatum – Wyatt Chooses Sides – Sally And Liam Bond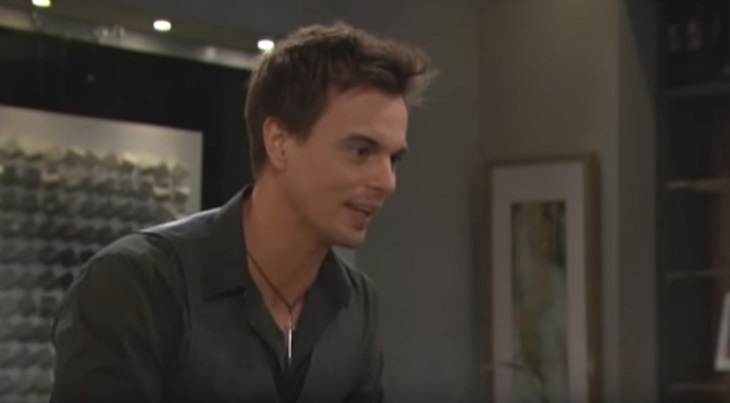 "The Bold and the Beautiful" (BB) spoilers for Thursday, November 9 tease that we will have a day filled with alliances, rehashed moments, and plenty of drama. You will not want to miss a moment of the action!
Sally Spectra (Courtney Hope) will sit down to have a little chat with her sister Coco Spectra (Courtney Grosbeck) about the events that just happened. Coco will tell Sally that they did lose Spectra Fashions and she will never forgive Bill Spencer (Don Diamont) for that. Do you think she has every right to be mad at Bill? Do you think Sally will ever forgive him? Bill did make them a offer to get them another building, do you think they will end up taking him up on that?
Related: The Bold and the Beautiful Spoilers: Liam & Sally Grow Closer
Meanwhile, having seen the fallout between his father and his brother, Wyatt Spencer (Darin Brooks) offers his father Bill Spencer his absolute and steadfast alliance. The Bold and the Beautiful spoilers tease that Wyatt reassures Bill that it was not his fault that the building came down on Liam Spencer (Scott Clifton) and Sally Spectra and that they are the ones that ran back in building. Does this surprise you that Wyatt is taking his dad's side as he always does? Do you think Wyatt is in the wrong?
Affiliate links included below. Thanks for your support!


Elsewhere, Steffy Forrester Spencer (Jacqueline Wood) will suggest to her husband Liam Spencer that he cut all ties to Sally Spectra. Do you think she is saying this because she feels threatened by the closeness they have been sharing? Do you think as his wife she has the right to ask that he stay away from Sally?
LOVE THE BOLD AND THE BEAUTIFUL? SIGN UP FOR OUR B&B NEWSLETTER!
Other "Bold and Beautiful" spoilers suggest that Liam Spencer will visit Sally Spectra and they rehash their moments in the collapsed building that have bonded them forever. It was a very trying time for the two and this will be something they will never forget.
Make sure to stay tuned to CBS's "The Bold and the Beautiful" to see how this all unfolds. Don't forget to check often with Soap Opera Spy for all your latest spoilers, news, updates, and much more.
Share your thoughts in the Comments section below, on our Facebook Page,  join our Facebook Group 
[fvplayer src="https://www.youtube.com/watch?v=g2GZXjjcooA" splash="https://sos-wp-media.s3.amazonaws.com/wp-content/uploads/2017/11/bold13.jpg" width="730″ height="400″]