The Bold and the Beautiful Spoilers: Bill Forming Comeback Strategy – Liam Rights Wrongs
Bill (Don Diamont) is out for now on 'The Bold and the Beautiful'. Liam (Scott Clifton) told his father that the coup that ousted him could be termed a leave of absence. And so Bill has begun forming his comeback strategy.
Liam's accusations were well founded and just. He was correct in believing that his dad had crossed lines and had to be dethroned. All who profess an ends justifies the means philosophy are okay with Clifton's character having violated federal law by recording a conversation without the other party's permission and then using that ill-gotten evidence to blackmail 'Dollar Bill'.
Related: The Bold And The Beautiful Spoilers: Don Diamont And Scott Clifton Tease Exciting New Storyline
What else could Liam have done to stop the CEO of Spencer Publications? Well, he could have gone to the police and reported what he knew. But this particular son likely felt that type of effort wouldn't yield results and certainly wouldn't have created the type of rapid power switch that's occurred.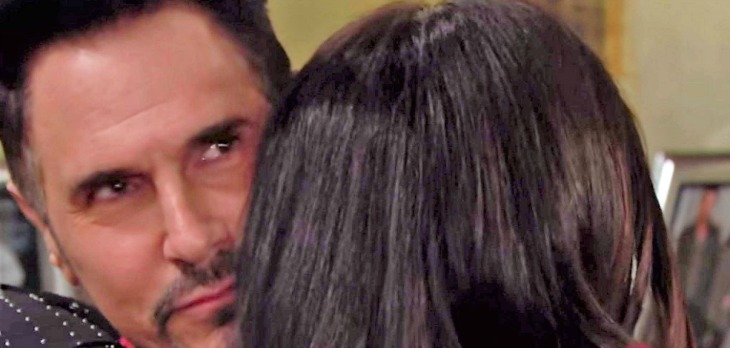 It's hard to tell if Bill was performing for Steffy (Jacqueline MacInnes Wood). He did seem genuinely affected by what happened, but also could have been using Liam's wife as an information delivery system; believing that she'll relay his remorse as a way of throwing the enemy off.
It would seem hard to imagine that the acting leader of this family business will be unprepared for what comes next, as Liam heard his dad say that he would decimate him in response. That's why retaining Justin (Aaron Spears) seems like a mistake.
Bill maintains a lifeline by having a seemingly loyal man inside the company. He'll appear to be reevaluating his life, all the while working to set Liam up.
Justin remains loyal to Bill and is keeping him informed about company dealings. Liam hasn't confirmed the point, but surely suspects it to be true. However, he sees Justin's presence as useful for now.
The term of Liam's reign is unknowable. That's why he's going to right as many wrongs and perceived injustices as quickly as possible, while also remaining leery of his own father's plan to attack him (again).
Related: The Bold And The Beautiful Spoilers Thursday September 14: Sally Shocked – Brooke Suspicious – Liam Rights Bill's Wrongs
Soap Opera Spy is a leading source for everything linked to 'The Bold and the Beautiful'.
Share your thoughts in the Comments section below, on our Facebook Page,  join our Facebook Group