Hollyoaks Spoilers: Bombshell Twists, Hot New Storylines Coming in 2018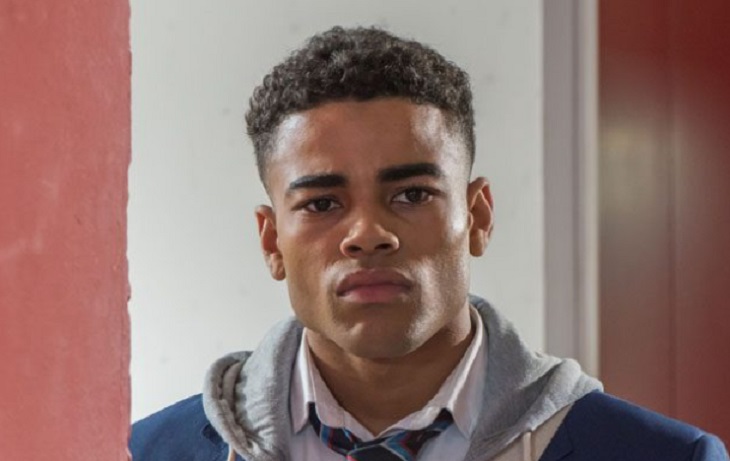 If you're wondering if the feverish pace of soapy action will settle down on Hollyoaks in 2018, the simple answer is: not a snowball's chance in Hades!
Here are just some of the juicy stories you can expect in the New Year:
Look for handsome newbie Sami Maalik (Rishi Nair) to ramp up his revenge plan against the Nightingales. He won't stop until he gets payback for his dad's death, but will an innocent person be hurt instead?
On another front, expect devious Darcy Aisling (Jarrett-Gavin) to set her sights on pulling off another con. Will she succeed in ruining someone's life?
Related: Soap Opera Spoilers: 2017 Goes Out With A Bang On EastEnders, Corrie, Emmerdale, Hollyoaks!
Poor Harry Thompson (Parry Glasspool) continues to sell his body for cash in 2018, but will a devastating development stop him cold?
Everyone's fave young couple Prince McQueen (Malique Thompson-Dwyer) and Lily Drinkwell (Lauren McQueen) will be front and center in the New Year, but for all the wrong reasons. These two will have more to contend with then her self-harm, as one of them has a one-night stand!
Hollyoaks spoilers tease that Luke (Gary Lucy) and Mandy (Sarah Jayne Dunn) are another couple facing the rocks when his secret wife arrives to shake things up. Did I mention that their secret son also tags along for fun?
That's right, it will be double-trouble for Luke when teen son Oliver (Aedan Duckworth) comes back into his life.
Yet another newcomer will rock the status quo when Finn (James Redmond) returns to town. What agenda is he bringing with him?
Related: Hollyoaks Spoilers: Sparks Fly Again Between Grace Black And Esther Bloom
Although Jennifer Metcalfe, who portrays Mercedes McQueen, is on an extended maternity leave, look for the lovely lady to reappear just in time for summer. Showrunners have teased that her return will be a must-see bombshell.
And what self-respecting soap opera would even think of going a whole year without a return-from-the-dead storyline? That's right folks, lowdown, dirty scoundrel Shane (Michael Salami) is baaaaack!
Finally, a violent, graphically depicted tunnel car crash will jeopardize lives in two prominent families; will the Hollyoaks village lose one or more residents as the New Year arrives?
Share your thoughts in the Comments section below, on our Facebook Page,  join our Facebook Group