General Hospital Spoilers Monday September 25: Franco Questions Betsy About The Twins – Ava In Danger – Jason Morgan's Life On The Line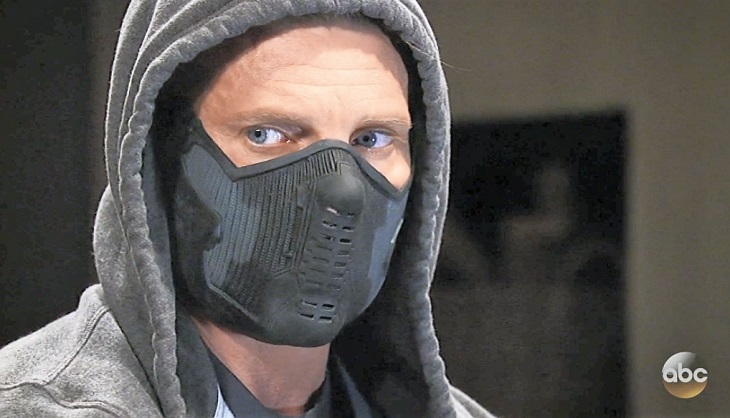 General Hospital (GH) spoilers for Monday, September 25, 2017 reveal lots of questions, while one spouse defends another. One is worried about her reputation while another woman falls into dire straits. Tears are shed as one pleads for her beloved to stay. Monday's episode is one GH fans will not want to miss!
General Hospital spoilers reveal Franco Baldwin (Roger Howarth) has overheard his adopted mother, Betsy Frank on the phone; when confronted she confirms that there was a twin but not his twin. Franco was already suspicious that his imaginary friend was real and demands to know from Betsy, who the kid is and where is he now. Will Betsy be honest with him and reveal the full truth?
Related: General Hospital Comings And Goings: Three New Characters Head To Port Charles
GH's Michael Corinthos (Chad Duell) has enough faith and love in Nelle Benson (Chloe Lanier) that when he learns she is about to be evicted from her apartment, he pulls some strings and purchases it so she doesn't have to leave town. What shocks Michael is that Nelle doesn't seem pleased about it; she informs him that this doesn't look good right after his mother, Carly Corinthos (Laura Wright) just accused her of being a "Black Widow".
Meanwhile, mob boss Sonny Corinthos (Maurice Benard) asks his wife, Carly if she really believes Nelle is guilty when it comes to the mystery surrounding the drowning death of her fiance, Zachary Grant. Who can blame Carly for being suspicious after all the horrible things Nelle has done to her family and it remains to be seen what Carly will learn from Zack's relative who claims to have information about Nelle.
General Hospital spoilers tease fans, showing Nina Reeves (Michelle Stafford) standing up and defending her husband, Valentin Cassadine (James Patrick Stuart) against Dr. Griffin Munro (Matt Cohen); reminding him that he really doesn't have a say in young Charlotte's (Scarlett Fernandez) custody.
At the Baronski Clinic in Russia, Ava Jerome (Maura West) seems to be in dire straits as the doctor slams his hand above the wall where he has her cornered calling her a "stupid b*tch!" Patient 6 (Steve Burton) can be seen listening to the conversation, will he stop faking his sedation to rescue her?
GH sources show Samantha Morgan (Kelly Monaco) visibly upset at Jason Morgan's (Billy Miller) side as his alarms are going off and the medical staff is trying to save him; she is heard pleading for him not to leave her.
Related: General Hospital Spoilers Friday September 22: Ava Connects With Patient 6 – Franco Confides In Liz – Nelle Suspicious Of Michael
Be sure to tune into ABC's General Hospital (GH) on Monday, September 25, 2017 to catch up on these stories and so much more. Check Soap Opera Spy often for updates, news, rumors and spoilers!
Share your thoughts in the Comments section below, on our Facebook Page,  join our Facebook Group